You may remember, I tweeted about this a while back, a large order of badges for the lovely Fiona Humberstone, Managing Director of Flourish, a fabulous Design and Marketing company in Guildford. 
I was asked to design and make a range of applique button badges for Flourish to send out to clients; I made the badges in the Flourish colours, using contrasting stitching and taking ideas for the designs from the Flourish branding. Chloe, one of the Graphic Designers at Flourish designed the fantastic backing cards, and I printed them out and made them up.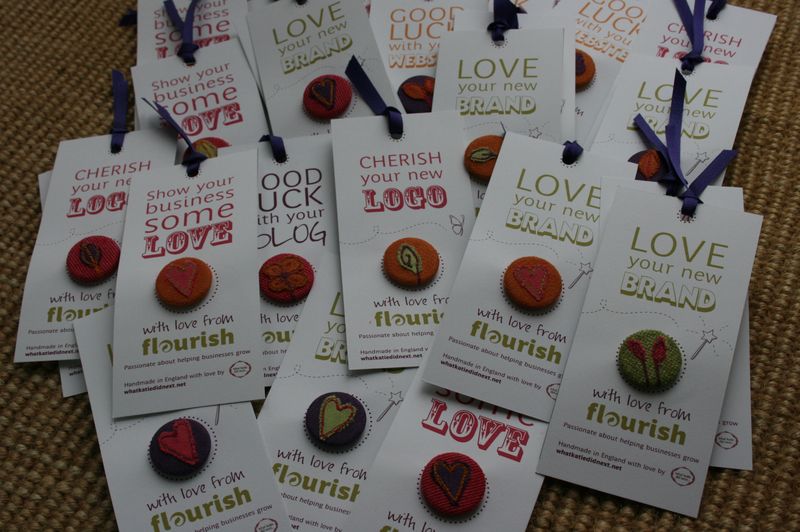 I really enjoyed this job, I enjoyed the fact I had a brief, and needed to think about the requirements of the client. I love what Flourish do, an example of this was designing my logo, I love their colours and style.
And, I loved making this order up; I ordered the gross-grain ribbon especially to go with the Flourish branding, and was especially pleased when I noticed it was called Liberty as I know Fiona and I share a love of Liberty printed fabric.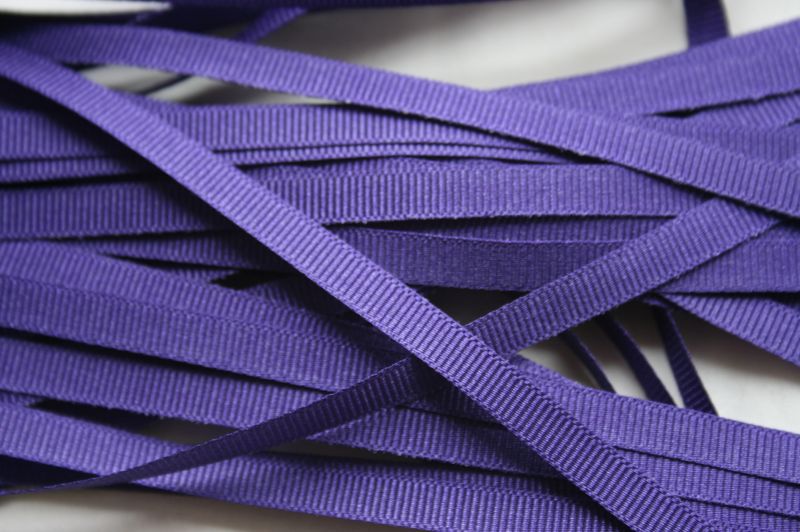 And, of course I love to parcel them up, we all know how important packaging is, and what impression it can make.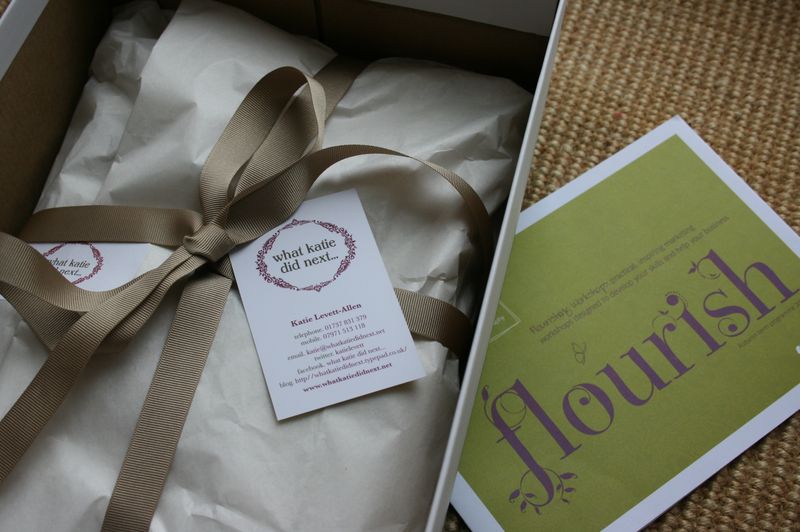 Well, today I delivered them to Fiona... and a few minutes later she posted the following on Twitter:
"wow wow wow. just had a box of amazing goodies delivered by @katielevett. such a lovely person to work with. thank you!"
I'm pretty sure that's another satisfied customer!
Have a great day!