I've been making lots this week, trying to make sure I have a variety of pieces to take to the various craft fairs I'll be doing over the coming weeks.  I've had lots of positive feedback about the daisy badges and magnets, so I decided to expand that range into mirrors.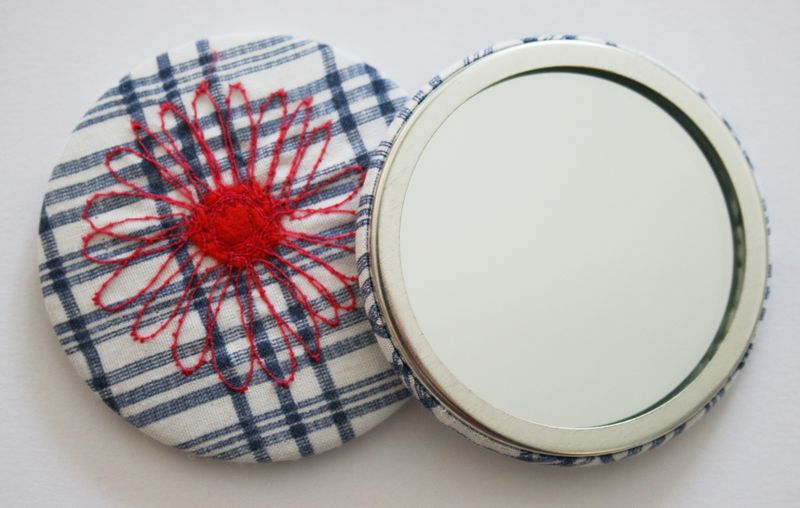 I enjoyed making these so much that I decided to trial some hearts...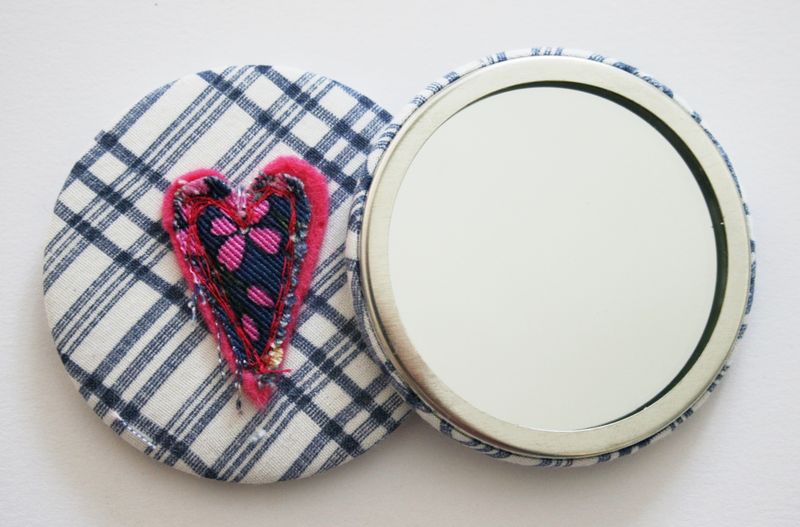 and some more...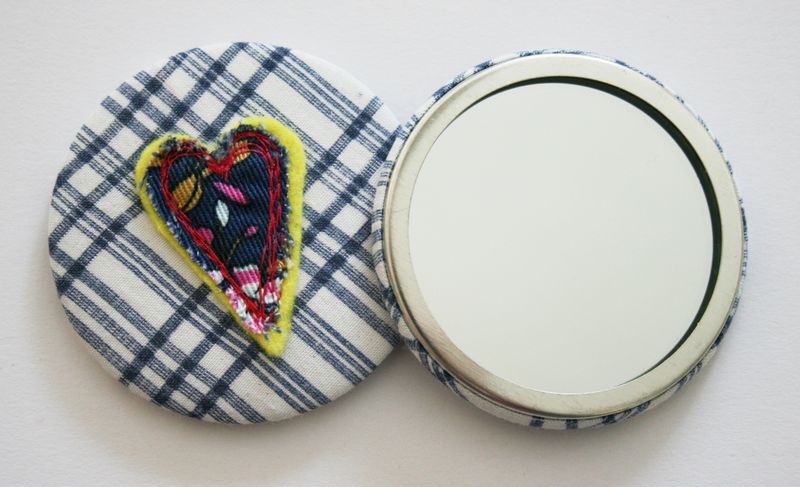 and I ended up with this...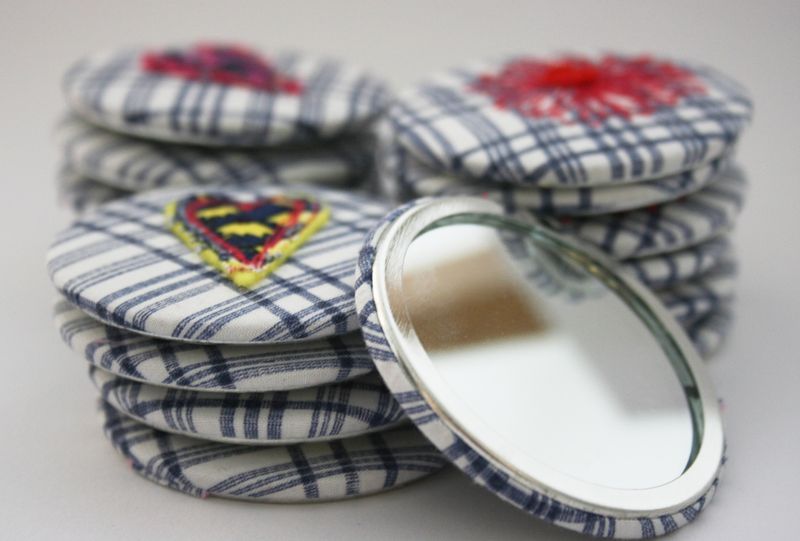 So now all I need to make is the little pockets for them to go in!
Have a great Bank Holiday!