I have finished a lovely commission for brand new baby twin boys, who arrived recently.  They were long awaited, and very much wanted, and I was asked to reflect this in the piece.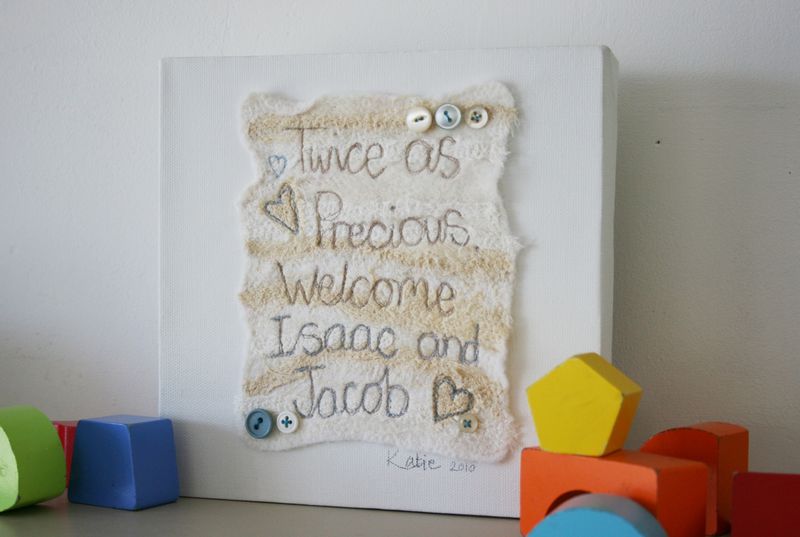 I've been trying some new ideas out on canvases, and I think this one has worked rather well. I like the clean lines and space around the piece.  I also think it works well because the pieces are so tactile.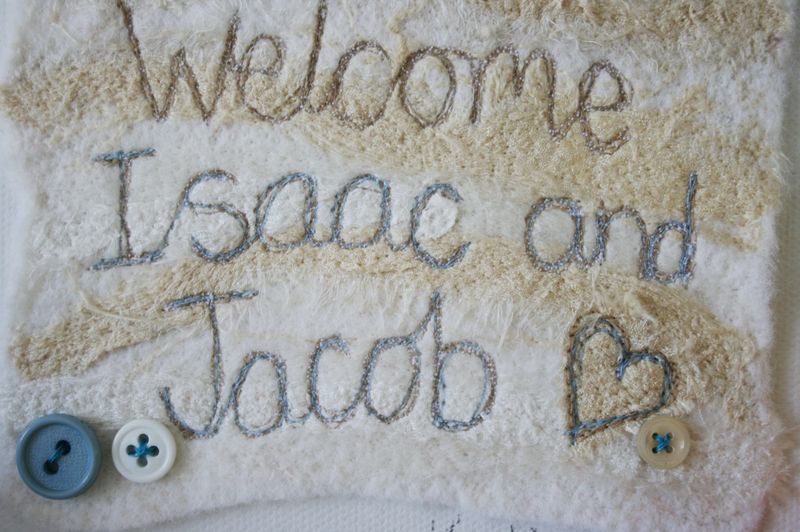 I was asked to use neutral tones, but I wanted to use little elements of blue, so when I embroidered their names I used one layer of blue on top of the taupe.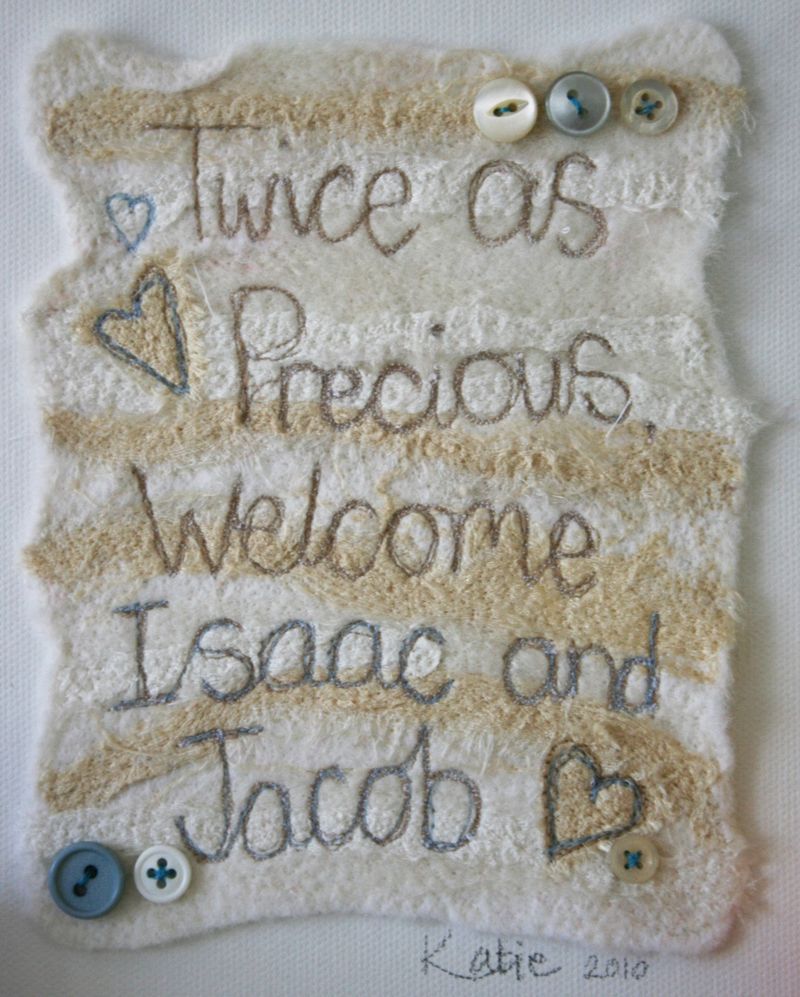 And of course, who could forget the buttons... chosen very carefully to complement the colours and textures, and little hearts to tell them how much they are cherished.