Apparently, the area in which we live in South London used to be the world capital for growing Lavender. I remember as a child driving through the south of France for what seemed like days, surrounded by fields of lavender and poppies, so I naturally assumed this was a 'french thing'.  Then I got to thinking about a field we drive past every year, covered in the richest purple you'll see.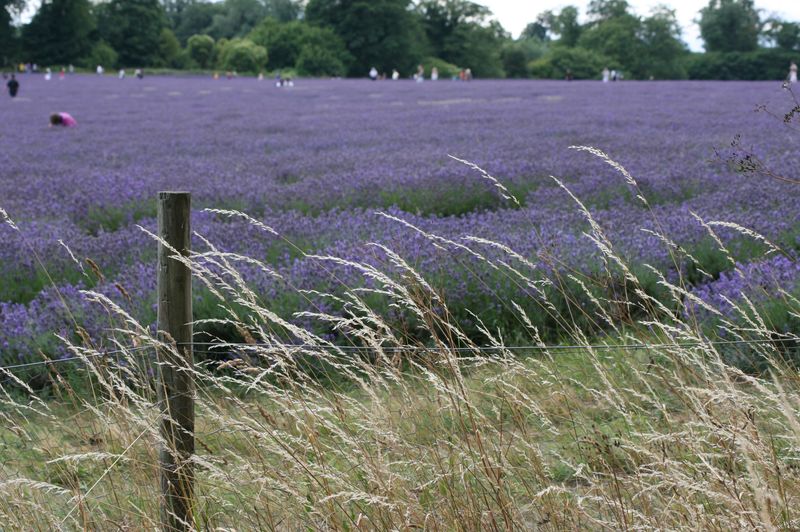 In this field people are encouraged to walk through it, but not to pick it, as there are bunches of lavender and a range of products such as lavender oil for sale. 
About a mile away from this field, we went to a group of allotments, where all of the unused ones have been planted up with lavender, and people are encouraged to go along to 'pick your own'. It's not quite so pretty (definitely not picturesque), but it was great fun and there was a real sense of community between the people who went along.
Here'smy eldest directing me to "the best"...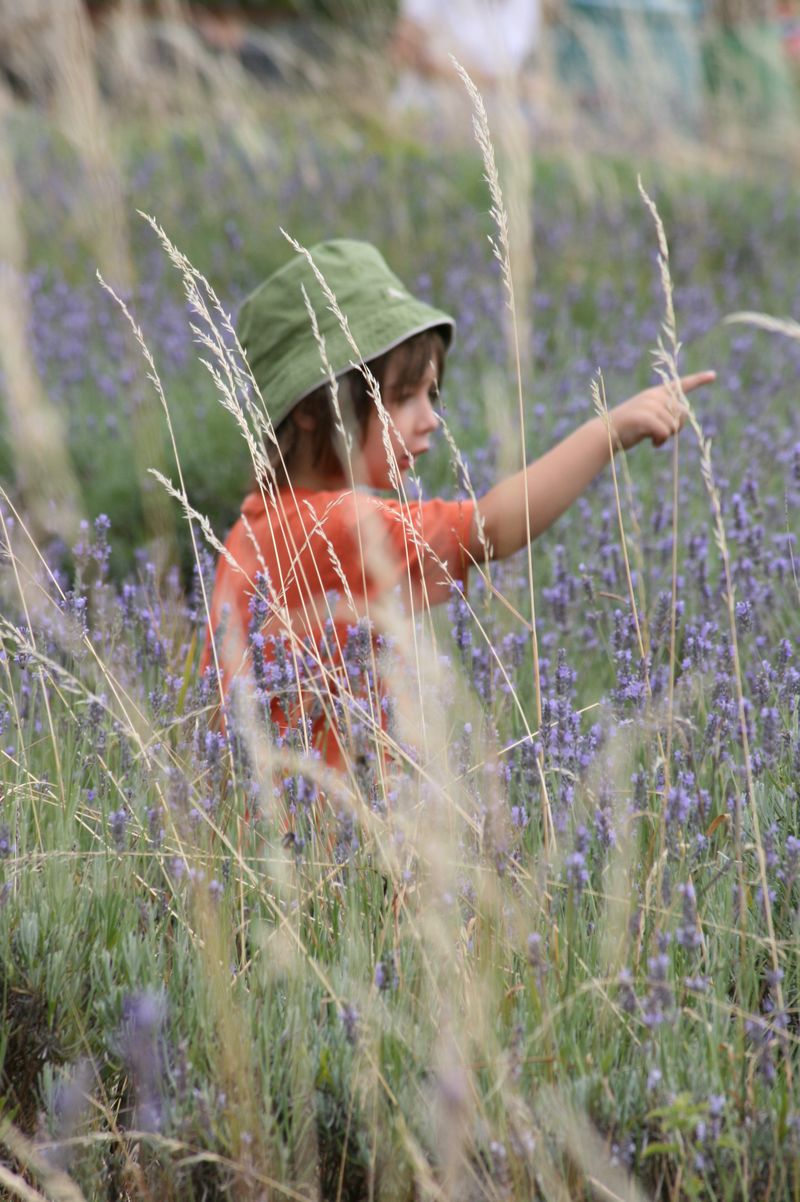 So when we got home, we had a little bunch of lavender, well actually, it was more like a big bunch!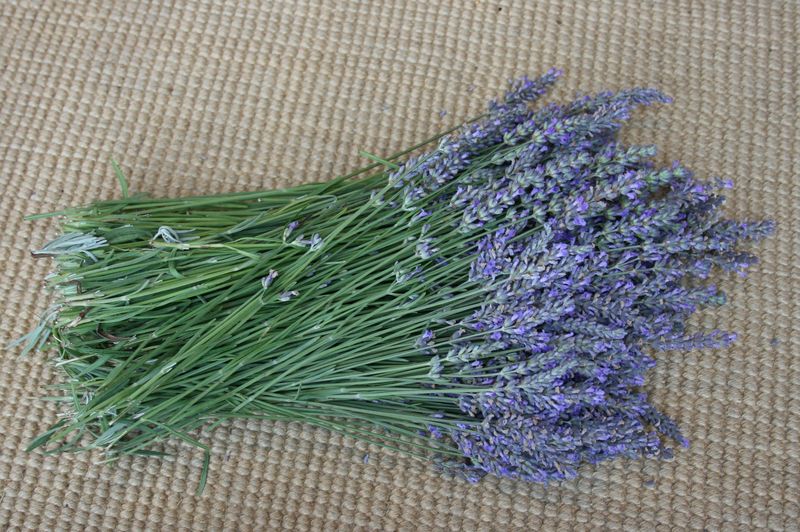 So, it ended up here...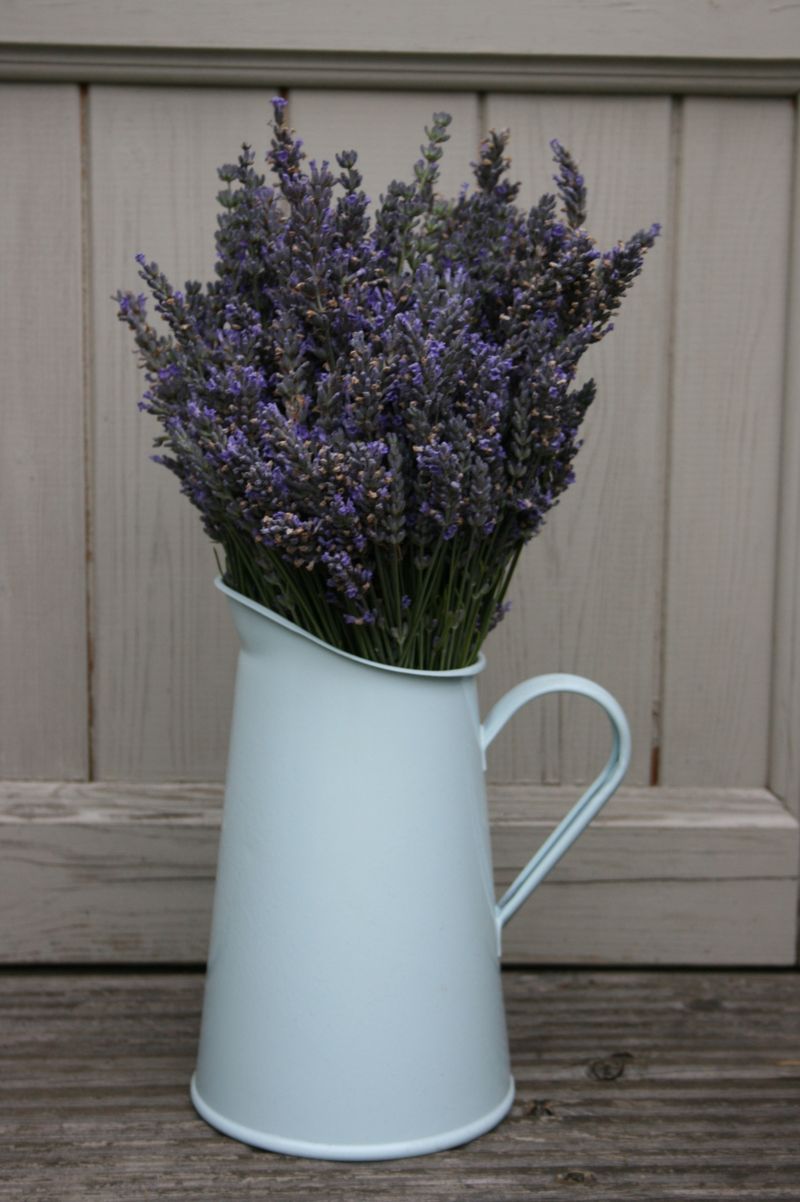 In a little old tin jug! It didn't stay on the summerhouse decking though, as I'm drying it out so I can make some lavender bags as gifts!
Have a great day!