When I went to Uni, the first time (Fashion Degree), we all had a station to work at, and had a huge pinboard.
I loved my pinboard. I would spend hours looking for inspirational images to put on my pinboard. I looked after it like nothing else, remember, I was a student! I used to sit and stare at it,( when I wasn't in the refectory eating a chocolate muffin) and dream up all sorts of ideas, all inspired by my collection of images.
Ever since then (we're talking a long time now) I have remembered how I felt about my pinboard, and yearned for that feeling, honestly!! So, can you imagine the pure joy I felt when I was able to order one for my new creative space; not only did I order one, but it is huge! and... I put it up myself (not without problems I may add - why don't they ever put the right wall-plugs in these kits?)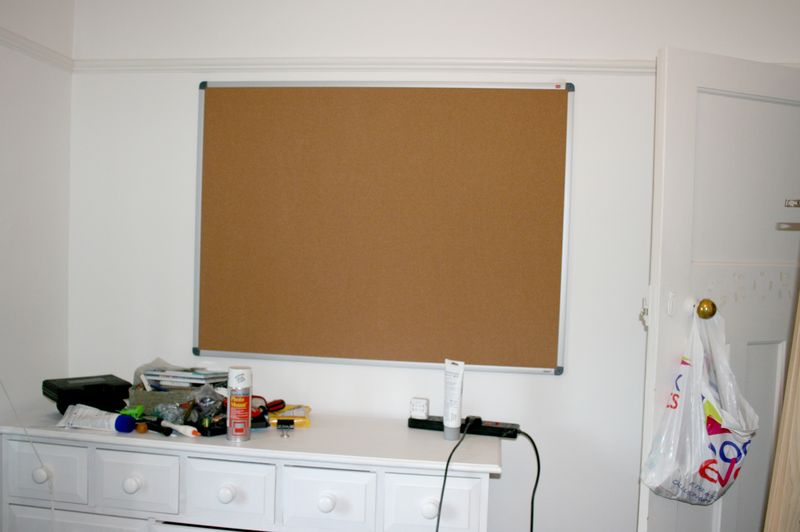 It doesn't look very interesting does it? 
But, within a few minutes, I had transformed it to this...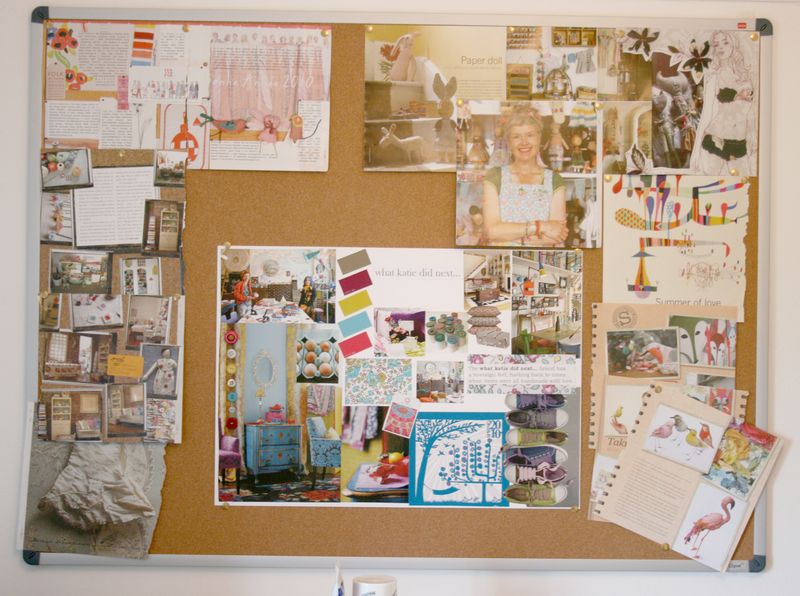 Obviously a work in progress, but there, that's much better isn't it?
And, in the centre of it is the What Katie did next... moodboard, so I can always be reminded of the What Katie did next... brand!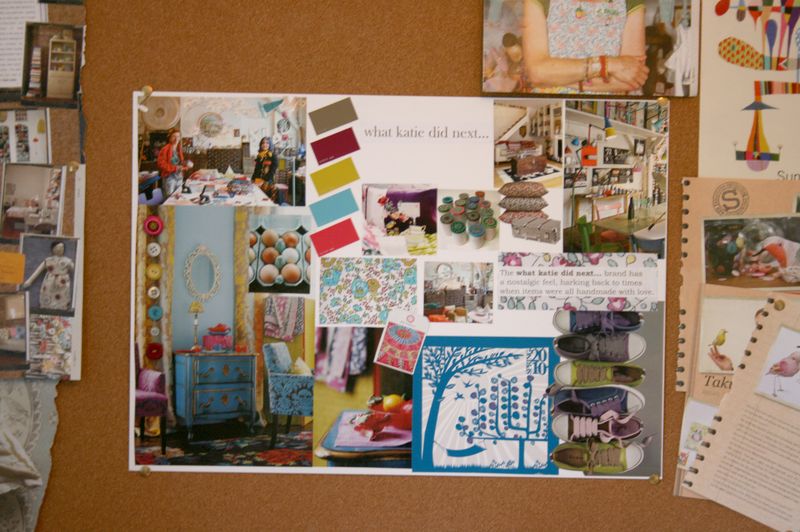 I'll keep you posted about the rest of my creative space journey...
Have a great day!