I had a telephone call last week from a lady who had seen my work at The Chalet, in Tadworth, she asked to buy one of my pieces; as we chatted she told me she couldn't decide between two of the pieces,"To have and to hold from this day forward" or "Cherish each other forever". She is buying the gift for her cousin as a token, sentimental gift, as she has already bought something from the wedding list. She then told me a story about buying a piece of art whilst on her honeymoon in Hawaii with her husband, it said "Two souls connecting, Love never ending".  I suggested she have this, as it would mean more to her cousin because it has been so special to her...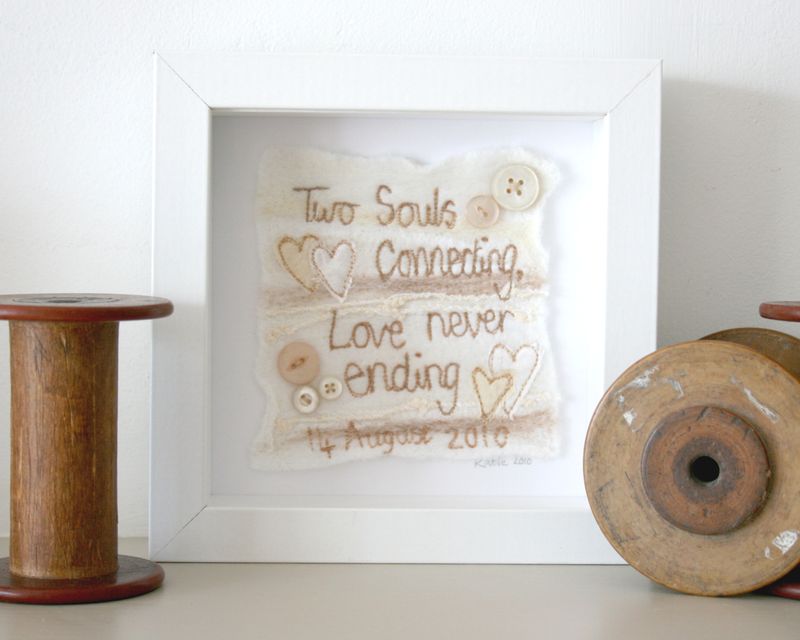 She wanted neutral colours, and the date of the wedding (ssshhh, don't tell anyone if you know they're getting married on that date "wink"!)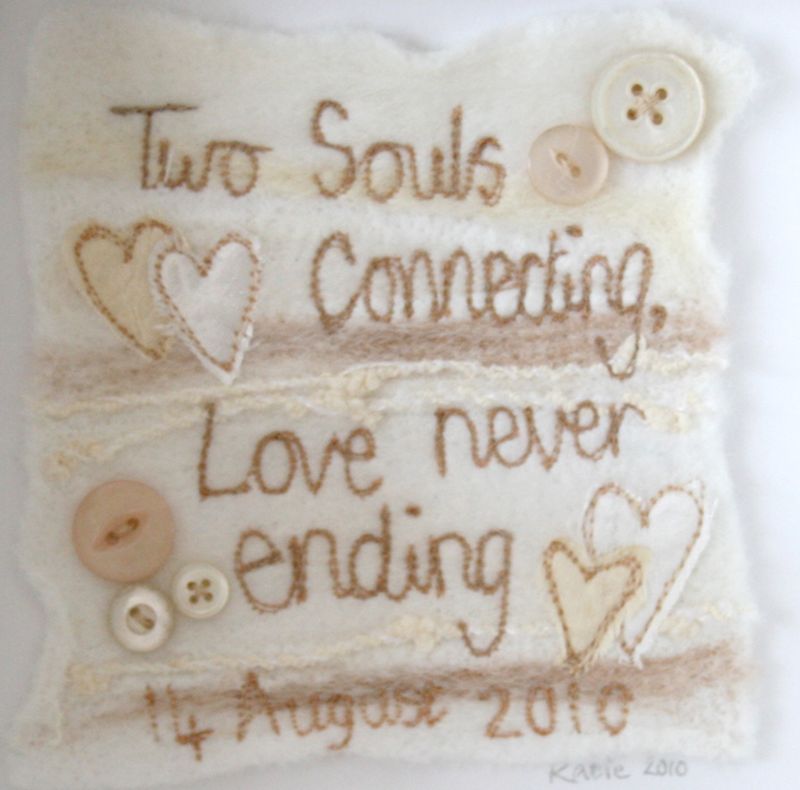 I used two lovely raw silk pieces to make the hearts, and a mixture of vintage mother of pearl and bone buttons in neutral colours to offset the design.