I have been extremely lucky to have been working with the amazingly intelligent and focussed BWebsite's team, on the design and build of my new ecommerce (that basically means online shop) website.
Zoe Brown, MD, has been soooo patient with me and my (ever-so-slightly-flighty) ways, and has been able to organise my way of working over the last week or so. She has made life much easier for me to keep up to date with the build by making lovely little lists of things for me to do!
When I went to Zoe with the brief for my site, I had a huge list of likes, and a few dislikes; Zoe and her team have been able to decipher the elements that I feel really make the design of my site, and they sent me through a sneaky peek today...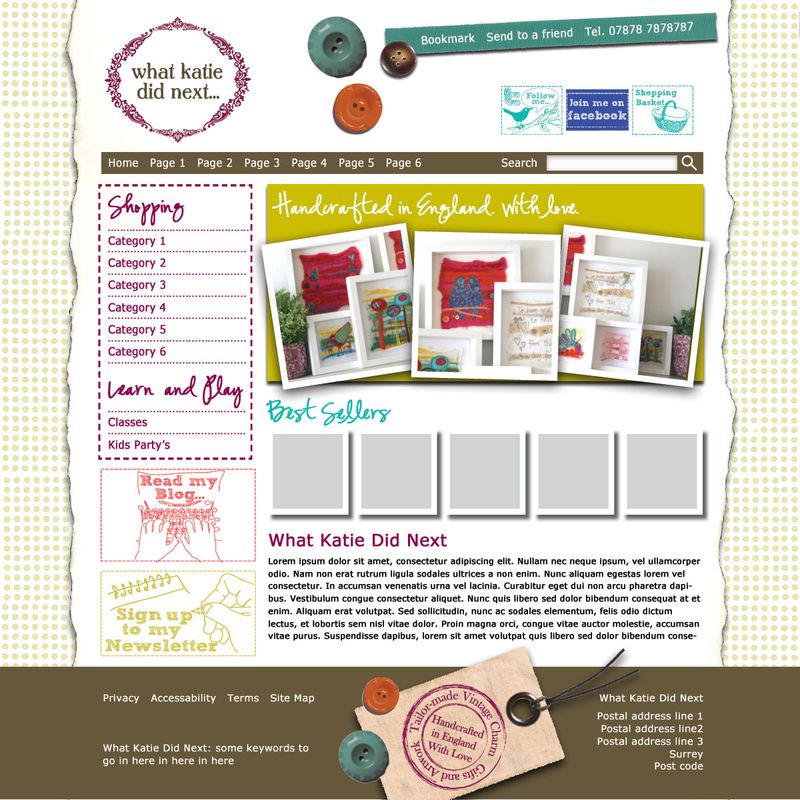 I am incredibly happy with the feelings it evokes, I think it has a 'fun'  and 'quirky' feeling, which is exactly what I wanted, yet it also looks formal enough for people to trust it! There are things that are going to be fine-tuned, but I think you will get the general direction in which it is headed!
I would love to know your thoughts, all feedback is very welcome...
Have a great day!