I rarely blog about things other than the work I've been doing, but I wanted to make an exception to share this with you! I recently met the wonderfully creative Tracy from Magenta Cakes through the Savvy Mamas group we belong to, and after seeing and tasting the fantastic cup cakes she produced for one of the Coffee Mornings we both participated in, my husband and I commissioned her to make my eldest son's birthday cake.
I asked her to make a Pirate theme cake, and we came up with the colours red, black and white. I felt I could completely trust Tracy's design judgement as she has excellent style and taste, and I knew she would come up with something fantastic.  I just didn't know she'd come up with something this fantastic!...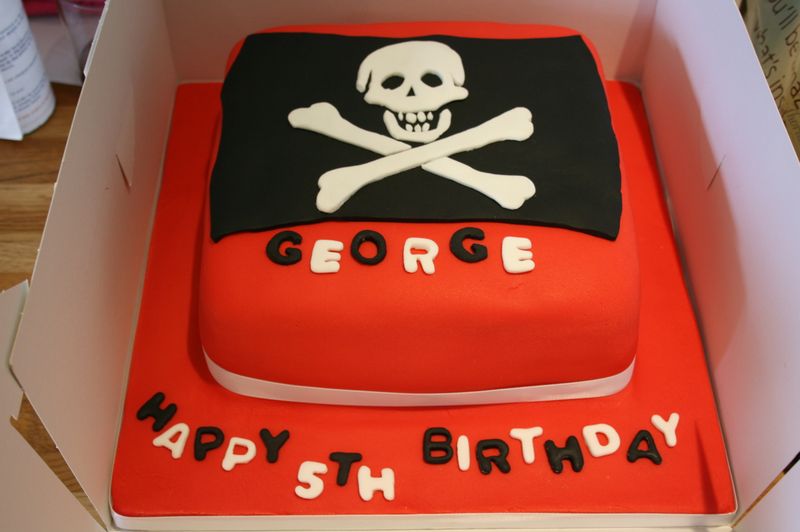 She worked to a really tight deadline and was ultra professional! I was gobsmacked with the gorgeousness of it, she is indeed a very talented lady!
Here's George blowing the candles out...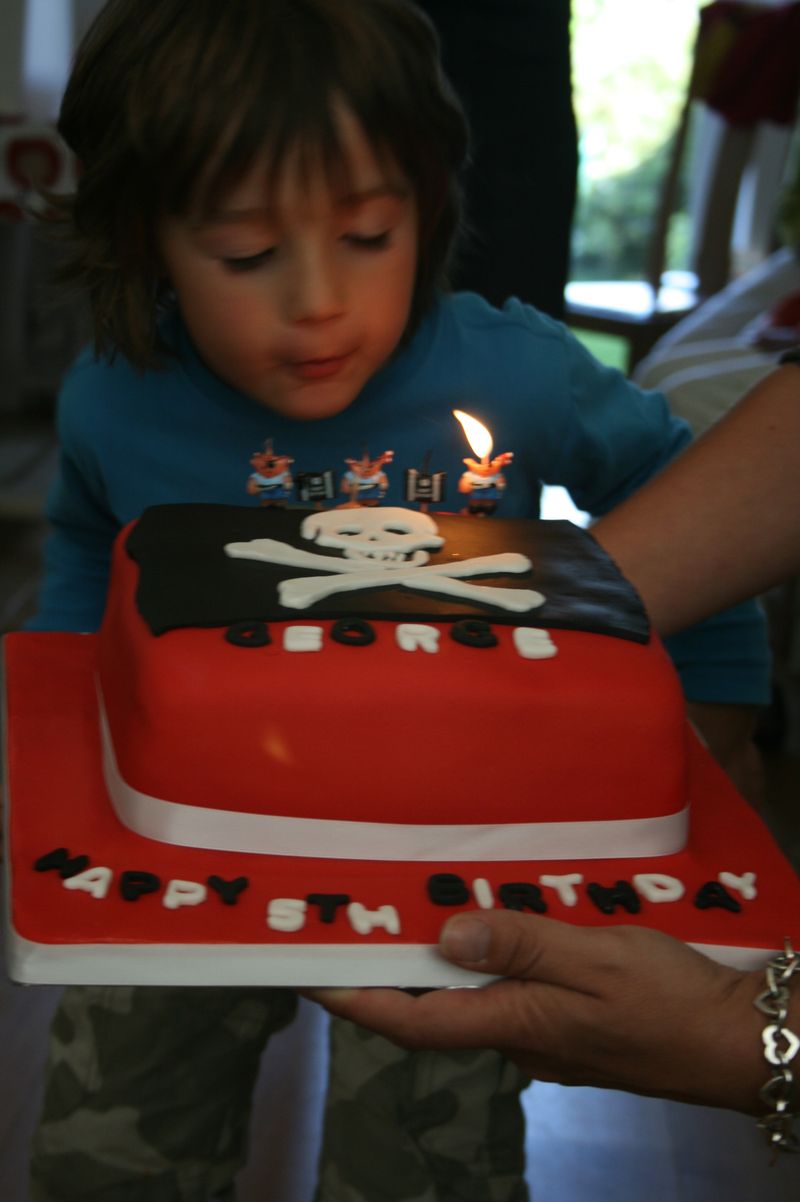 And the best thing? It tasted absolutely delicious! It didn't last long!
Have a great day!