For those of you who follow this blog (and I'm always amazed by how many do) you'll know that I laid claim to the 'little' room of the house a few weeks ago after moving Oscar, our youngest, into George's room. The transition has gone unbelievably well apart from the early morning wakings, both seem to enjoy waking the other up!
My studio however, has developed rather more slowly than their room-sharing bond! Trying to find the time between being a mum of two, a wife, teaching three days per week (which of course includes the planning and marking), and fulfilling all of the What Katie did next... comissions and orders, I don't seem to find the time to organise my working space. 
Except... I knew I had a photoshoot in my studio this morning, so of course this weekend I have spent every spare second in here trying to tidy, if not beautify! So, I thought I'd share some of my little snaps of the room, now that it's up and running.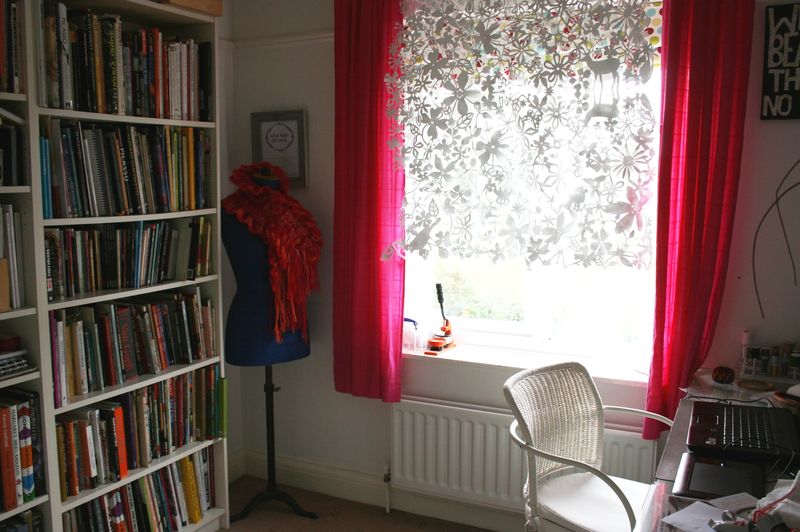 I've been determined from the start to try to find a place for everything. I've not succeeded yet as I haven't got all my fabric in here, but I am well on the way. I've surrounded myself with things I love, things that inspire me and my work.
You can see here that my pin board is now covered with 'things', some of them are of the utmost importance, and some are merely there to make me feel happy.
I'm really glad I chose this desk from Ikea because look: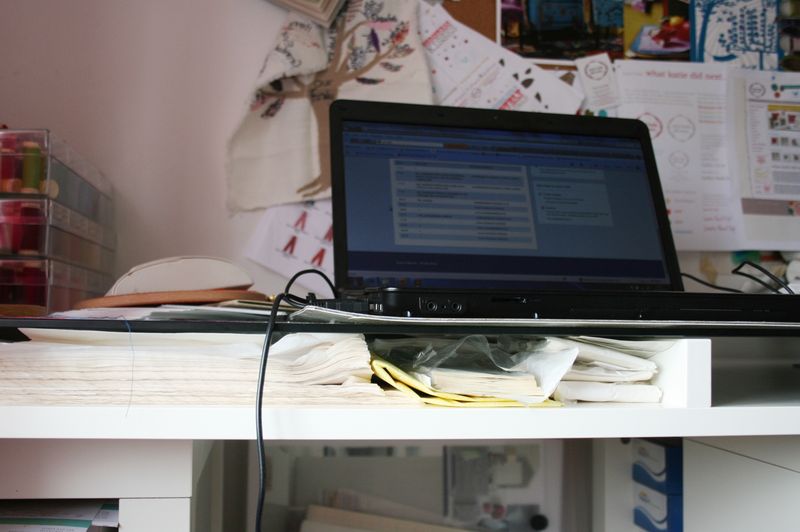 When I need my laptop I can put it here, and when I don't, I can put it here...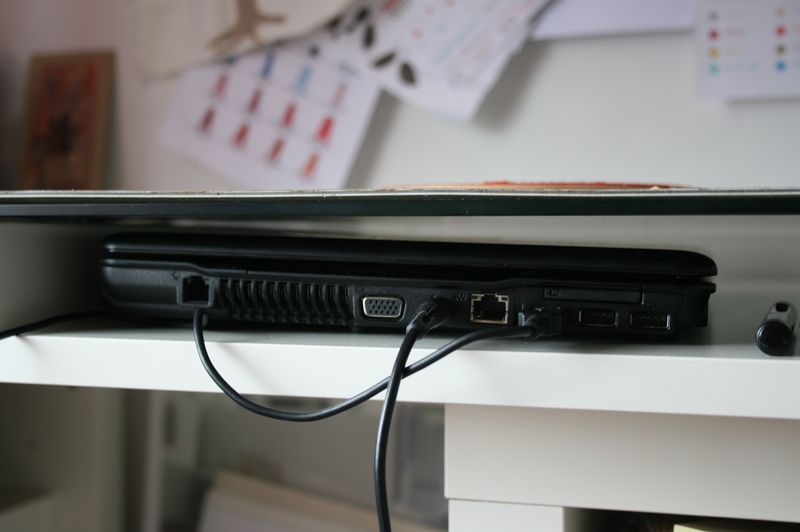 My two main sewing machines, which are usually a pain to store, go here...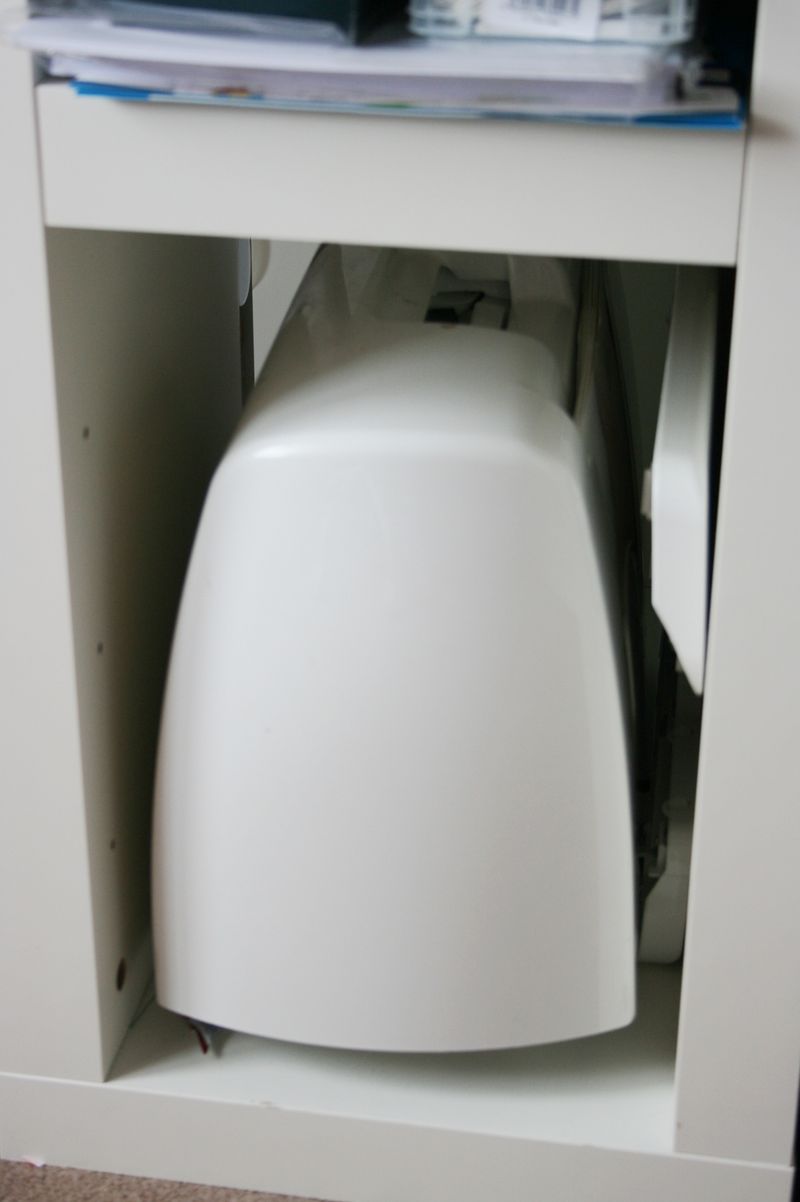 and here...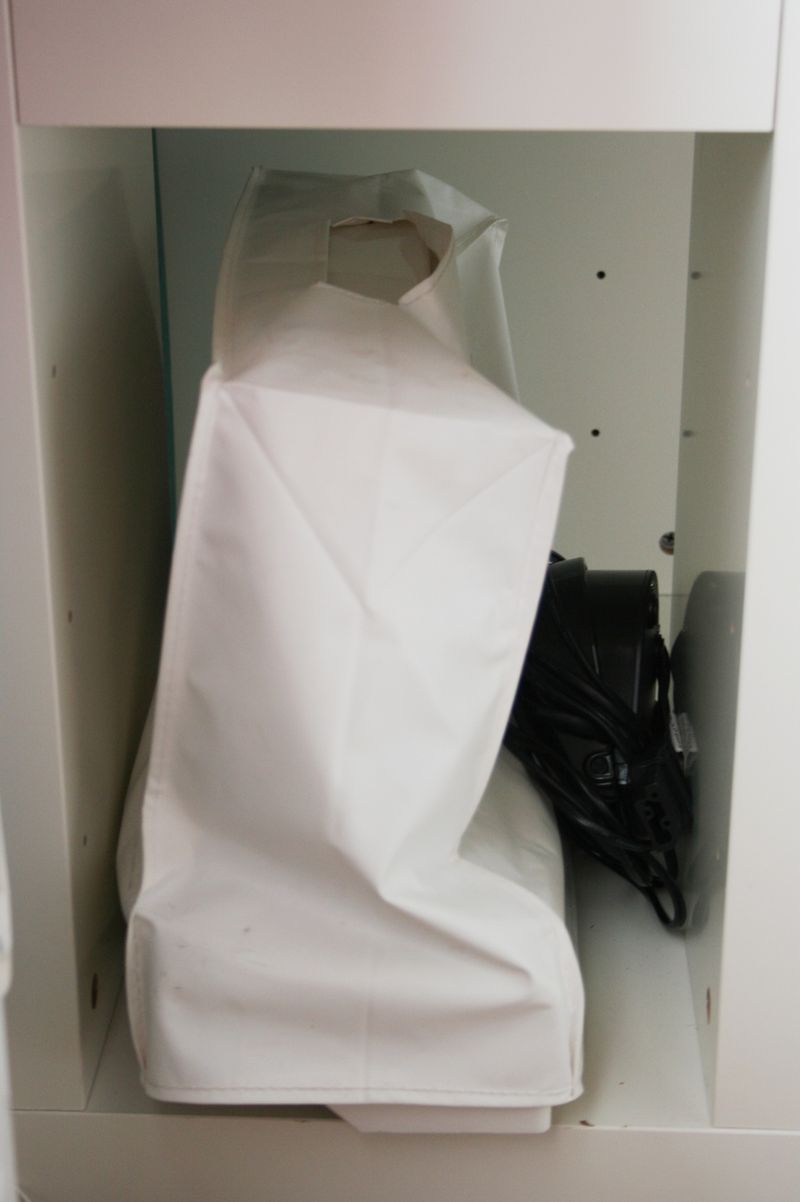 I have everything to hand, and absolutely love the feeling I get when I look at this...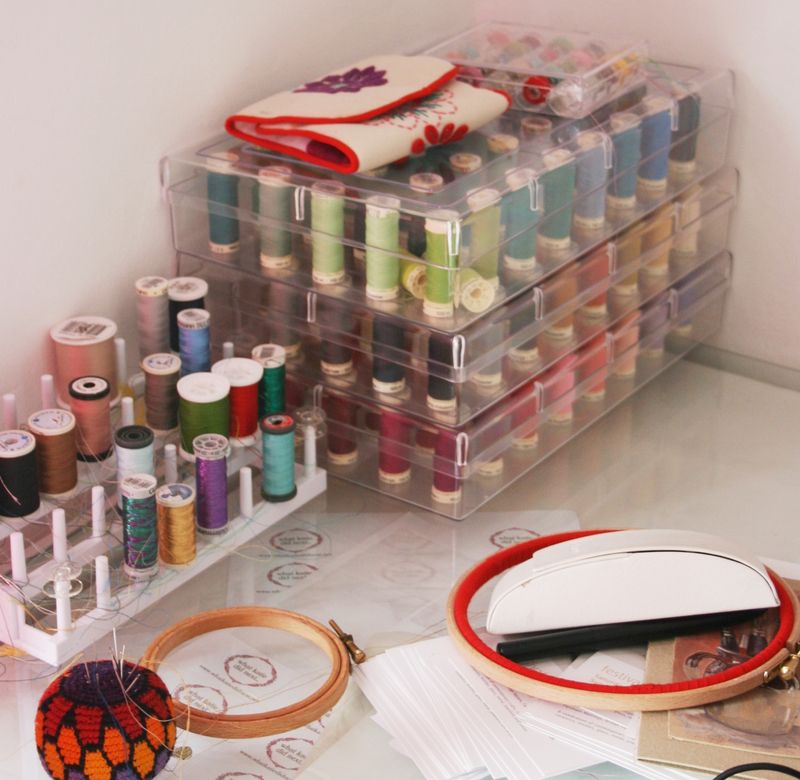 I can't believe I have all of my threads in colour order and not getting tangled up!
I also love this...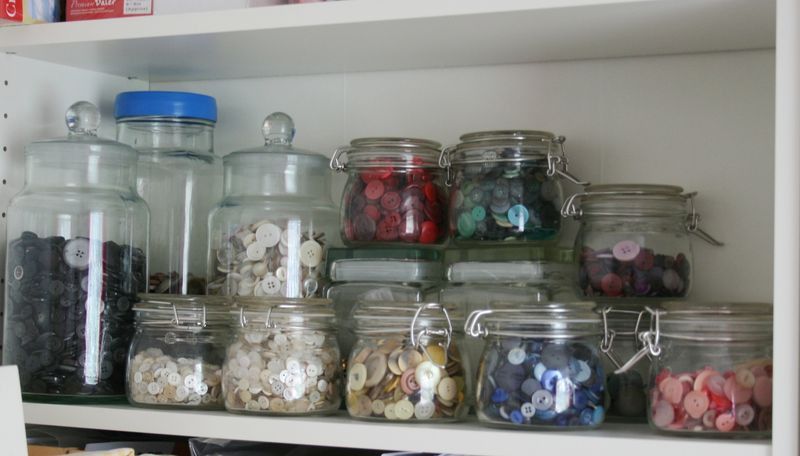 and of course, my wall of inspiration...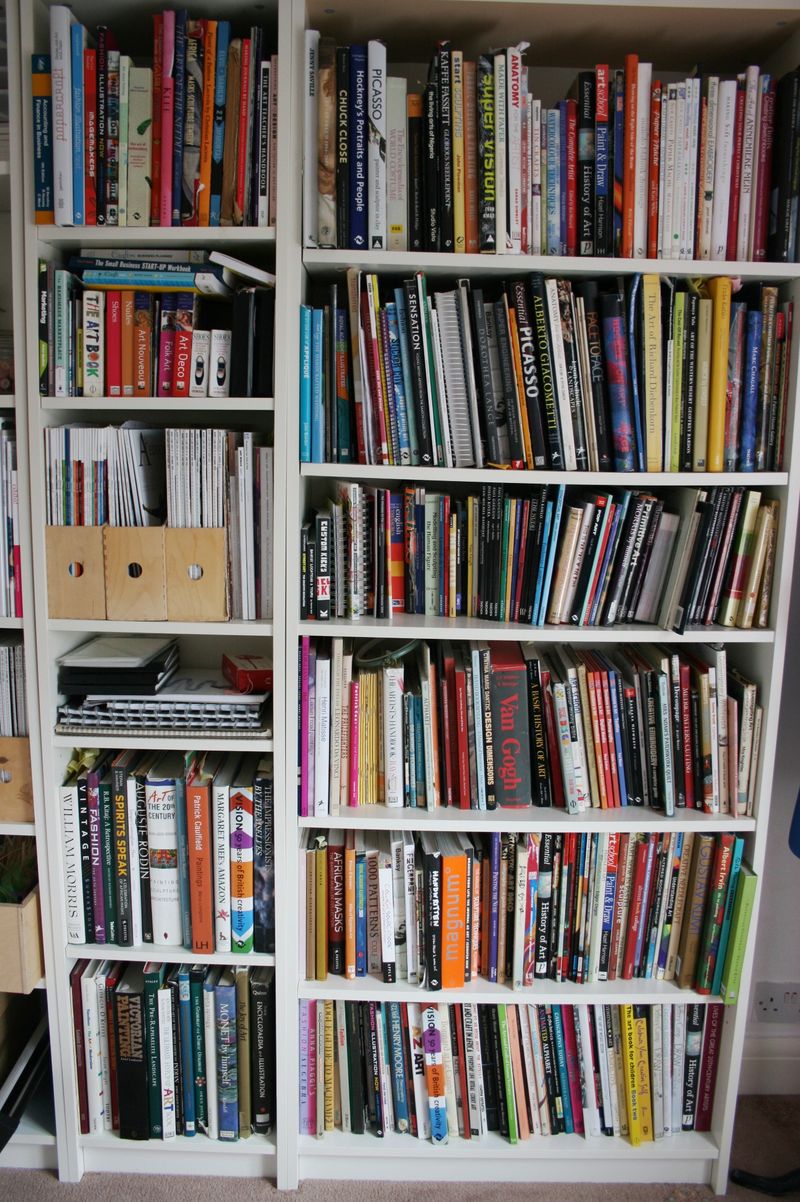 I'm not sure how to organise these yet, perhaps by colour, theme or size...
Have a great day!