It's really easy to make things for girls but as a mummy to two boys I have found it quite difficult to buy 'cool' (George's new word) things for the boys rooms.  All too often there are baby blue things, or beige, but my boys like colour!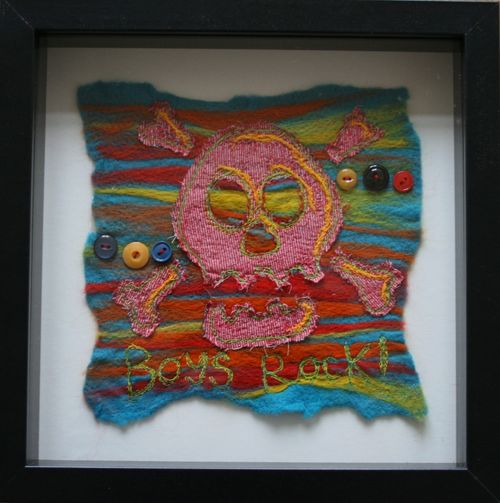 George loves skull and crossbones, he loves anything about Pirates but skull and crossbones in particular.  I used bright colours because I know they appeal to lots of other boys too!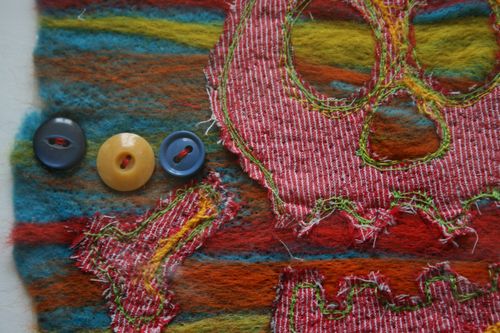 I used exactly the same processes, and all of the appliqued parts are made from recycled materials, so I'm feeling very virtuous about that!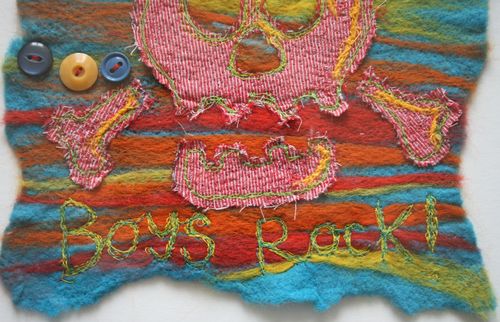 Recently I've noticed lots of people's faces drop when they know I have two boys, and when I visited my osteopath recently he called himself a SFOG (smug father of girls!)
I want to formally stick up for the boys - I think they're great, so that's why I chose to call this one "Boys Rock!"    Of course I would have loved to have had a girl to dress up and play dolls with, but actually I have three beautiful nieces whom I can do that with when I see them.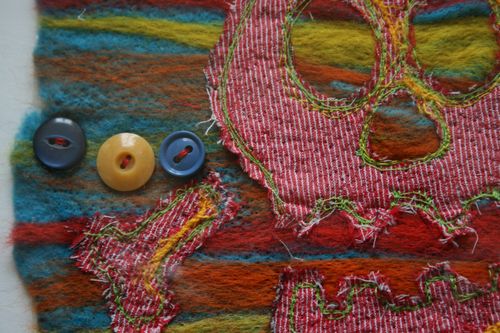 I am really pleased because, as predicted, George asked if we could keep this one in his room as he thinks it's really 'cool'.  Also, a friend came round for coffee this morning and asked me to make two for her son's, so I've obviously pitched this one right!!