I have really enjoyed making this ladybug, I think due to the fact I have used some of my favourite colours to help bring her to life. Here's how it looks on the wall...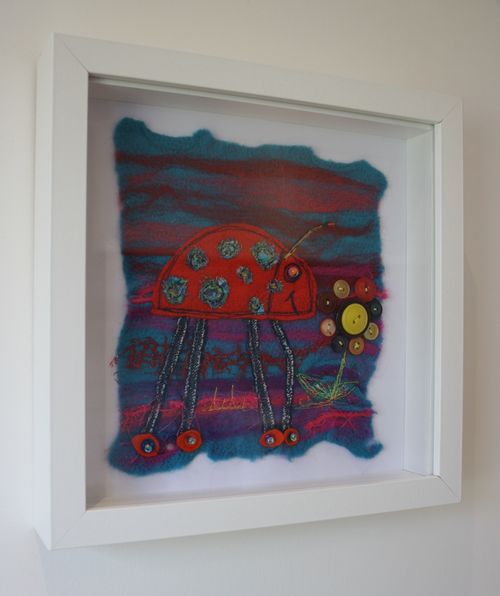 I've grown quite fond of her, with her big smiling face and now I've embellished her with beads and sequins to 'glam' her up a bit.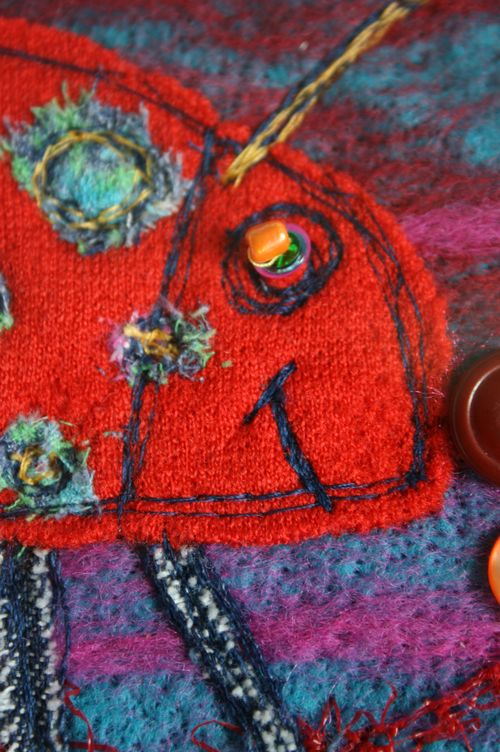 I've purposely left some space at the top to enable me to personalise it if someone wants a name or a message there.  I felt there needed to be something else in the picture, so I grew a flower out of buttons, well, you know I have an obsession with buttons by now!!