Morning! What a lovely day!
Well, it's been a really busy week for me.   On the back of all the 'pink' pictures I've been posting, I've had lots of interest and enquiries, and I've been busily making commissions.  The first of which is this Christening picture...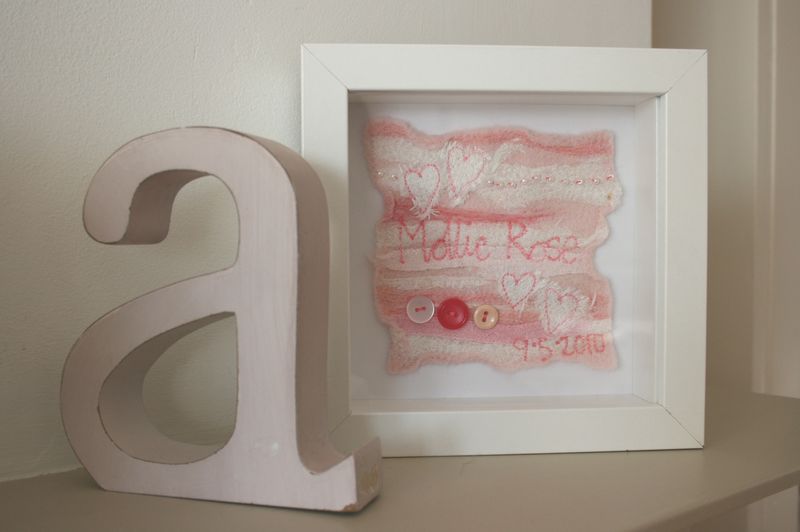 The brief was simply "something pink and girly, with her name and the date of the Christening" - so I went for it!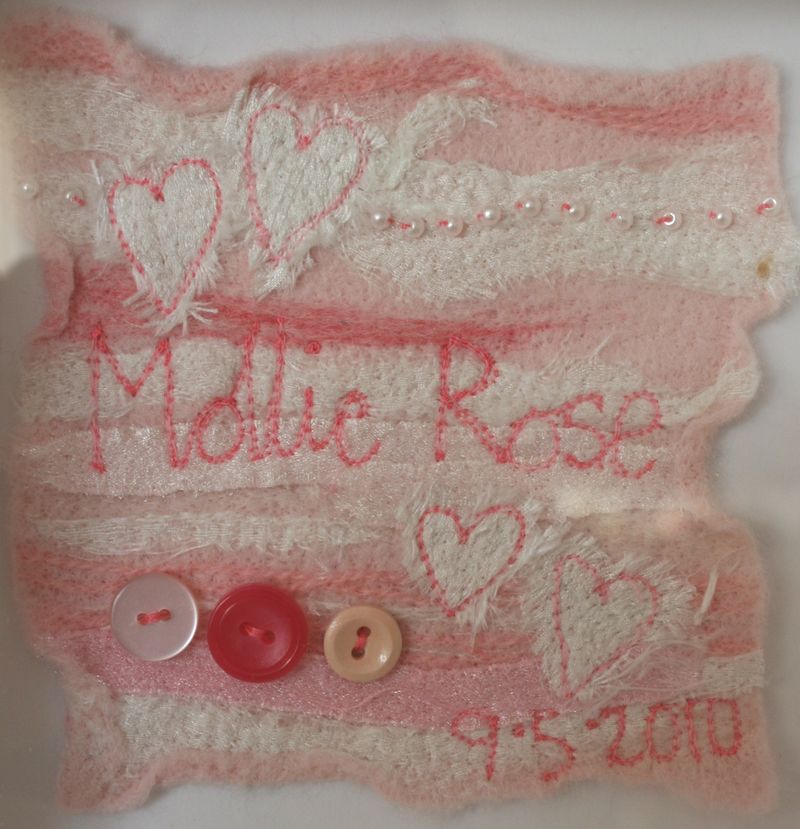 I think it's pink enough, don't you?? 
Have a lovely weekend, enjoy the sunshine!