but it is for now!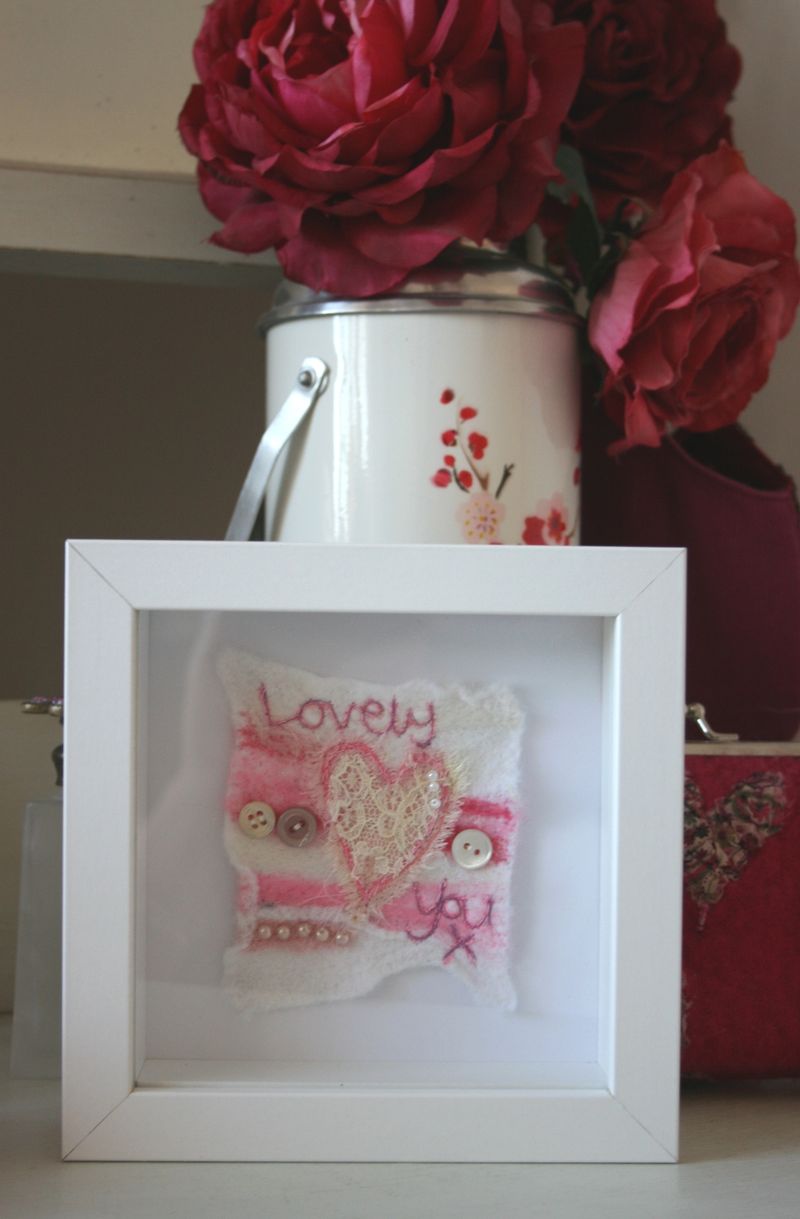 I've been busily making, so I have enough to put into The Chalet, the gorgeous local bakery / cafe who have agreed to have my work up, and still have enough stock to sell. 
As I enjoyed making the lovely girly pink ones for M and O, I wanted to make one in a similar vein to put up.  I decided not to put a letter up as that immediately narrows the customer, so I chose the good old heart.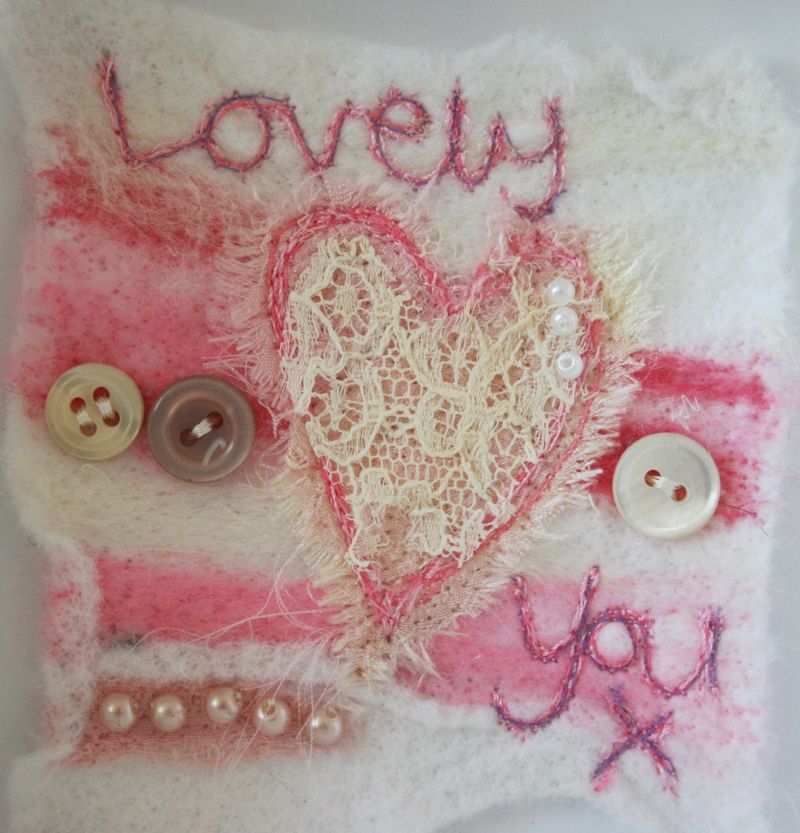 I used silk, some antique lace (that I've been hoarding for YEARS), buttons and pearl beads, creating a VERY girly piece.  
I think you can just about see where I've used three different colour threads, each of them picking out other elements within the piece.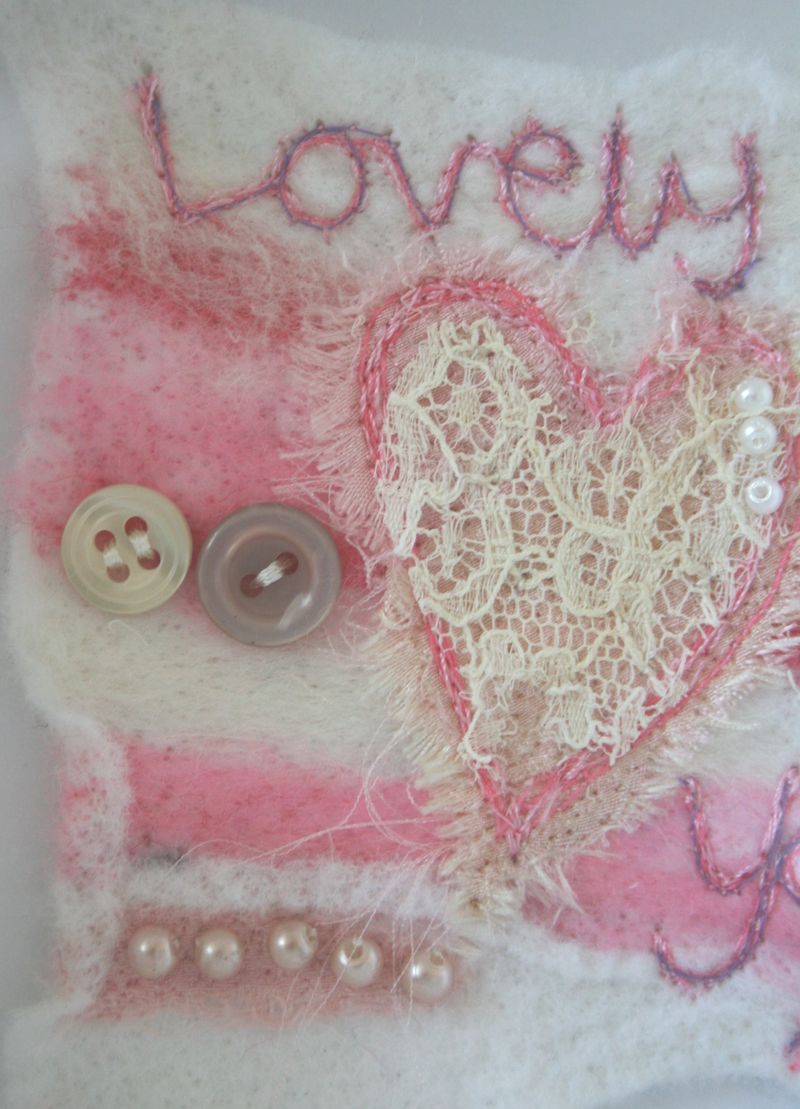 When I put up the girls pictures yesterday, I had the highest number of hits ever, so lets see if this one has the same impact!