The little boys have been a bit left out over the last week with all the pink orders, so in an effort to readdress the balance I've made a blue one.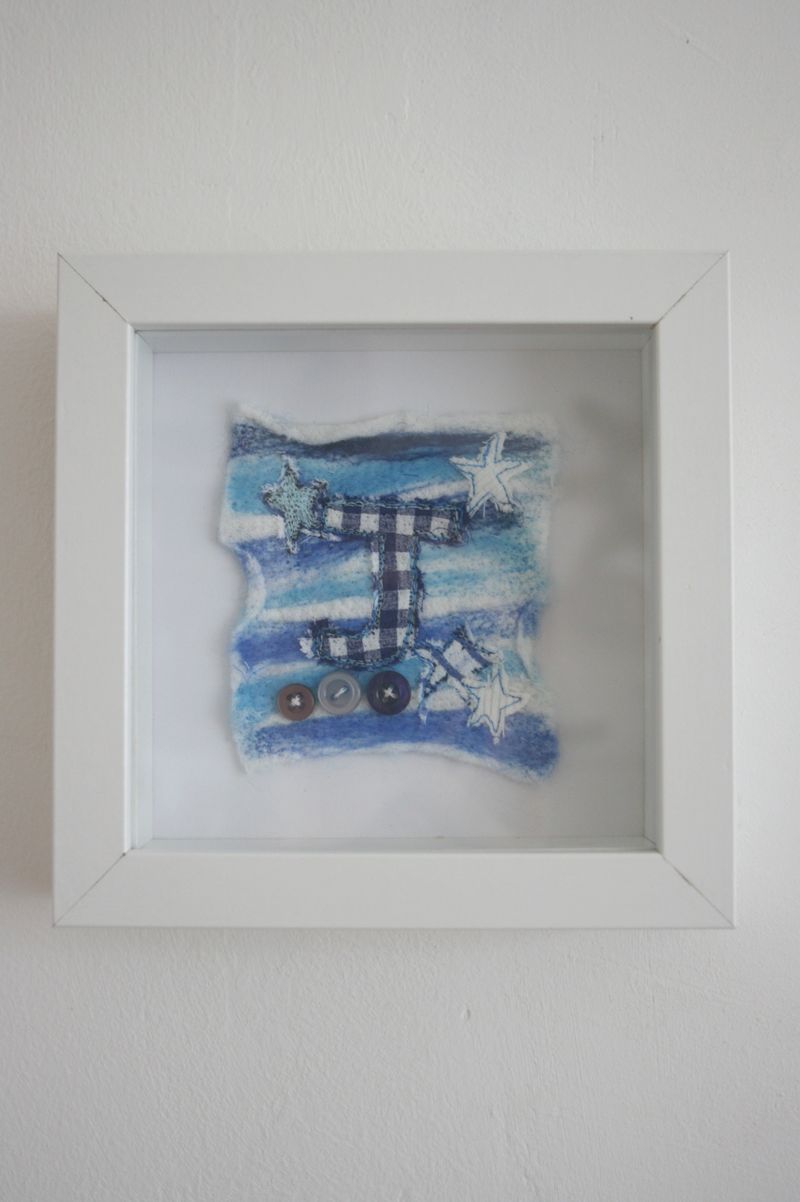 This is a more traditional boys picture than I've made previously, but I've had lots of people asking me about  'Baby' pictures.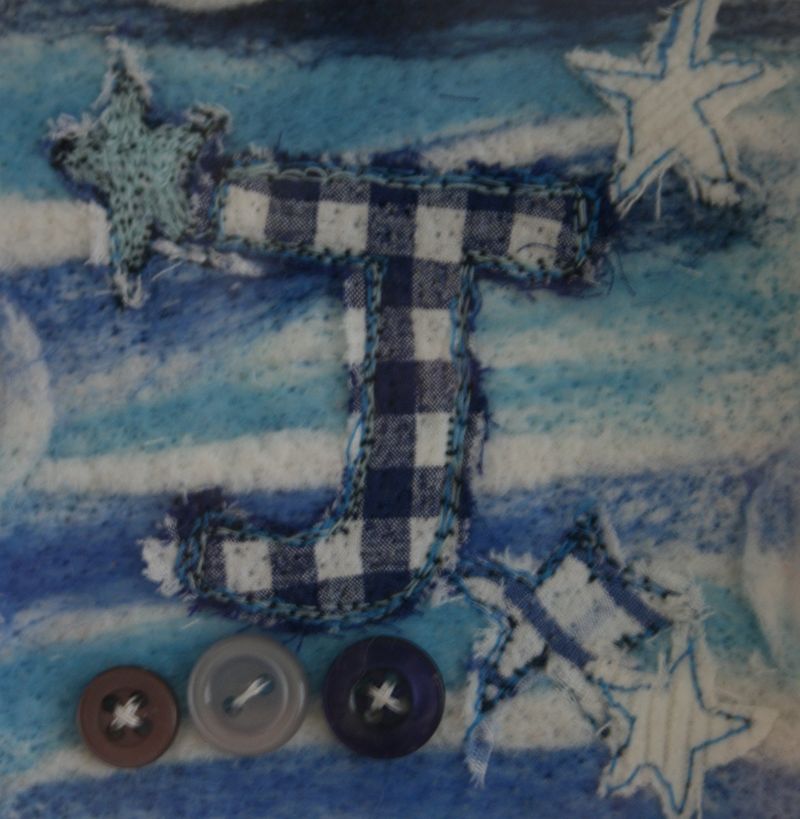 I've used a range of checks and ginghams, incorporating a number of different blues to avoid it looking flat.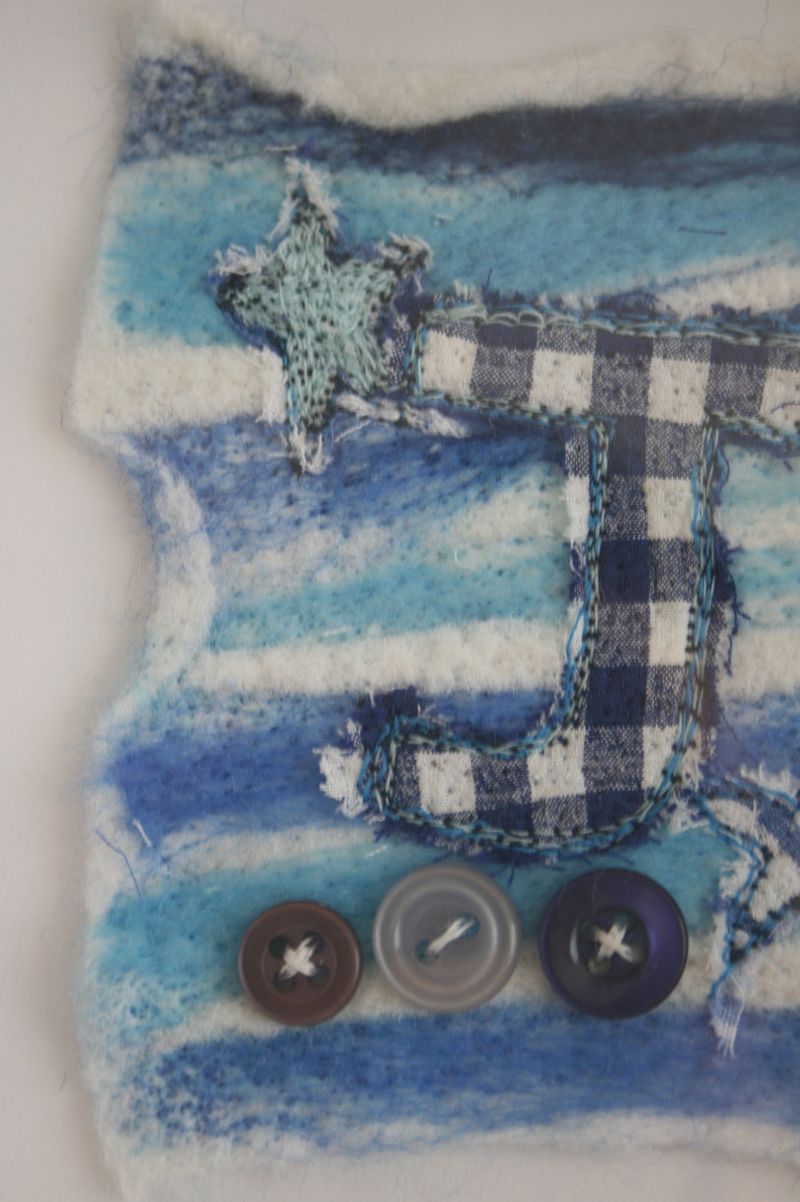 This is the last in the series of pictures I'm putting up at The Chalet today!  I managed to finish them all just in time for my new best friend to arrive today - well in the form of a Badge Making Machine! I am so excited!