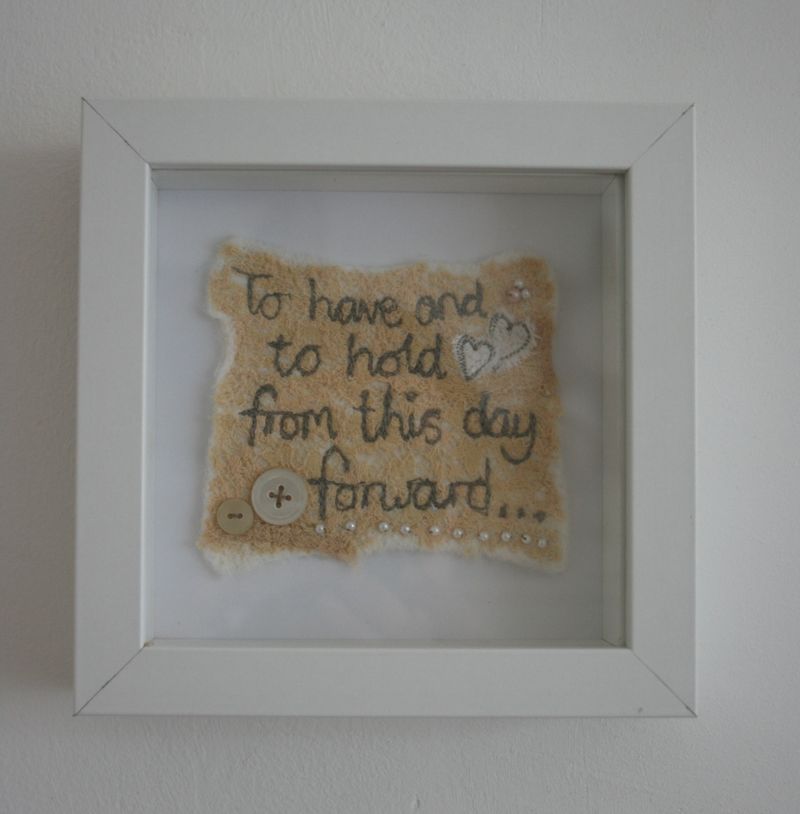 So, the season of Weddings has begun! I love a good wedding, but it hasn't always been that way. I wasn't the type of little girl who planned what I might wear, in fact I didn't contemplate marriage seriously until I met my husband.  Before I began planning my our wedding, I didn't realise the emotion you pour into your planning, the hopes and dreams that are tied up in the colours, the flowers, the dress, the invitations...   

In the years that have followed I have often reflected on the promises we made, and one of my favourite parts of the service is this.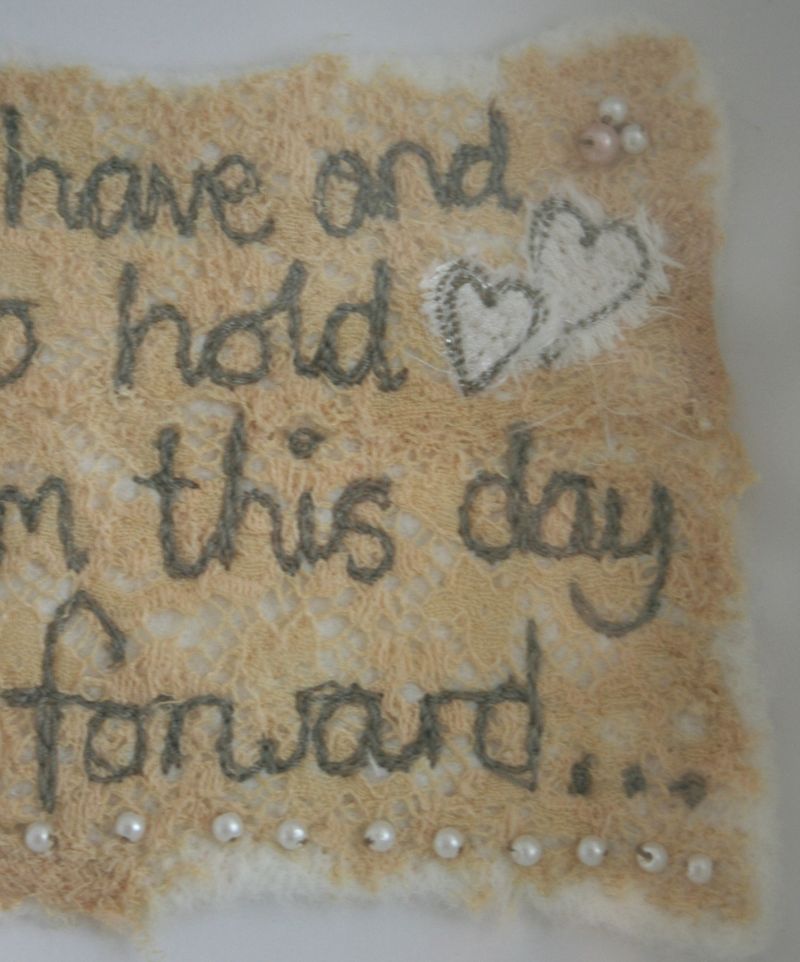 This is another of the smaller sized pictures, and again, I've used another piece of antique lace needle felted onto a cream felt background.  I've tried to create a balance between the pearls, the silk hearts and the buttons, and added a bit of glitz with the silver thread that I used to stitch the hearts.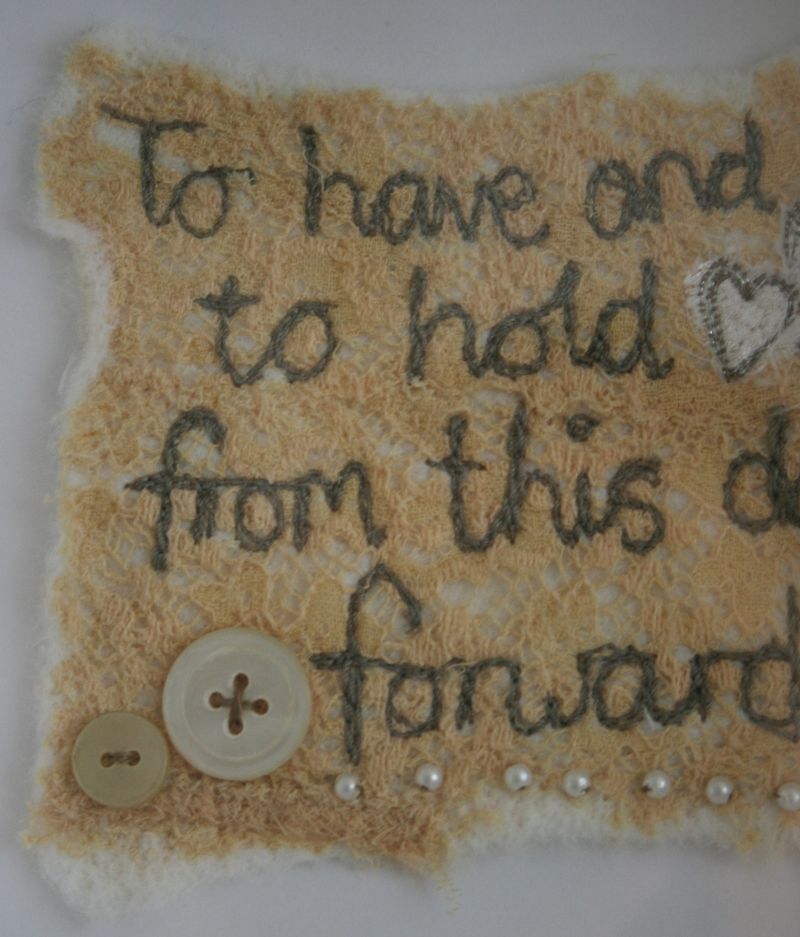 Have a good day!