I had a really positive response from the 'Home is where the heart is' picture, so I decided to make a smaller version to put up at The Chalet.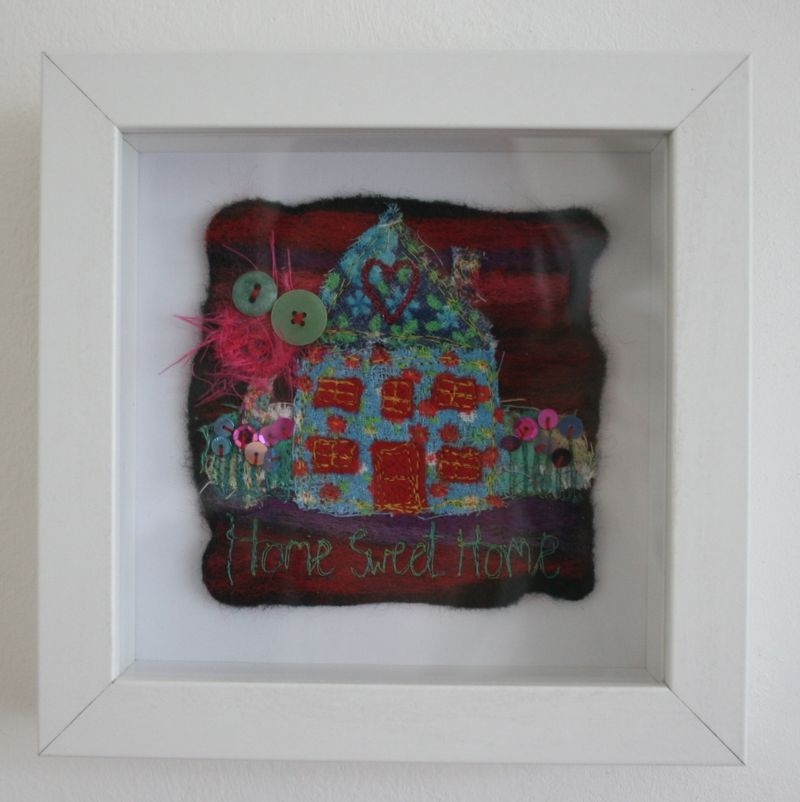 It's another small one, the piece itself is about 9cm x 9cm (frame is 16cm x 16cm).  You would think that it would be a lot quicker to make these, but in fact it takes almost as long because they are really intricate.  That said, I love making them because it's a challenge - how can I fit it all in?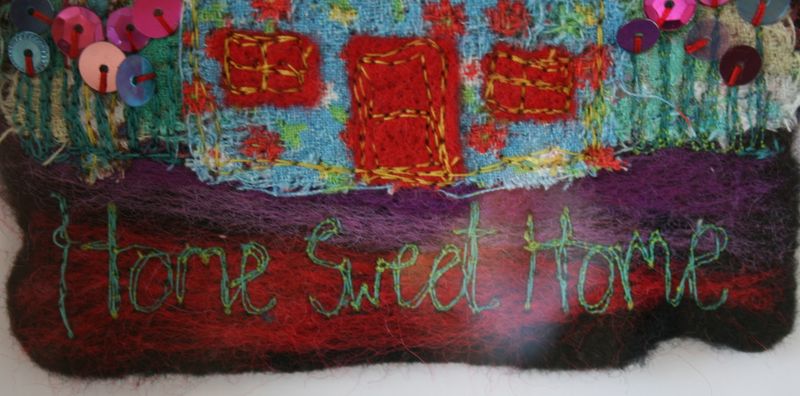 I picture this as a moving in gift for someone (that's what the last one was for), and initially I was going to write 'Home is where the heart is', but I realised quite quickly that I couldn't fit this on.  Luckily for me it fits perfectly!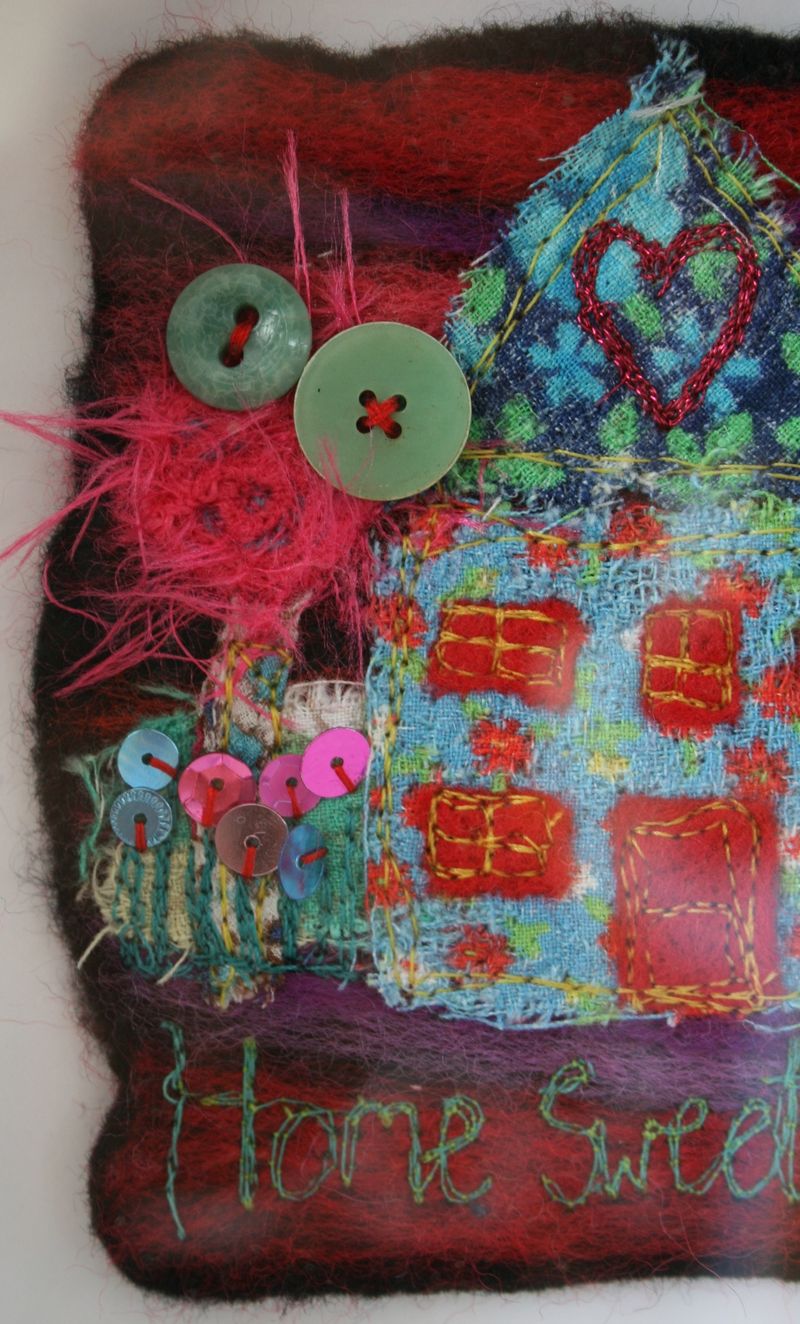 I'm really pleased with the little flowers down the side of the house, I had such fun making those.  Also, the tree, when I showed it to my son he said it had a face, but I like to think of the buttons as apples or another fruit.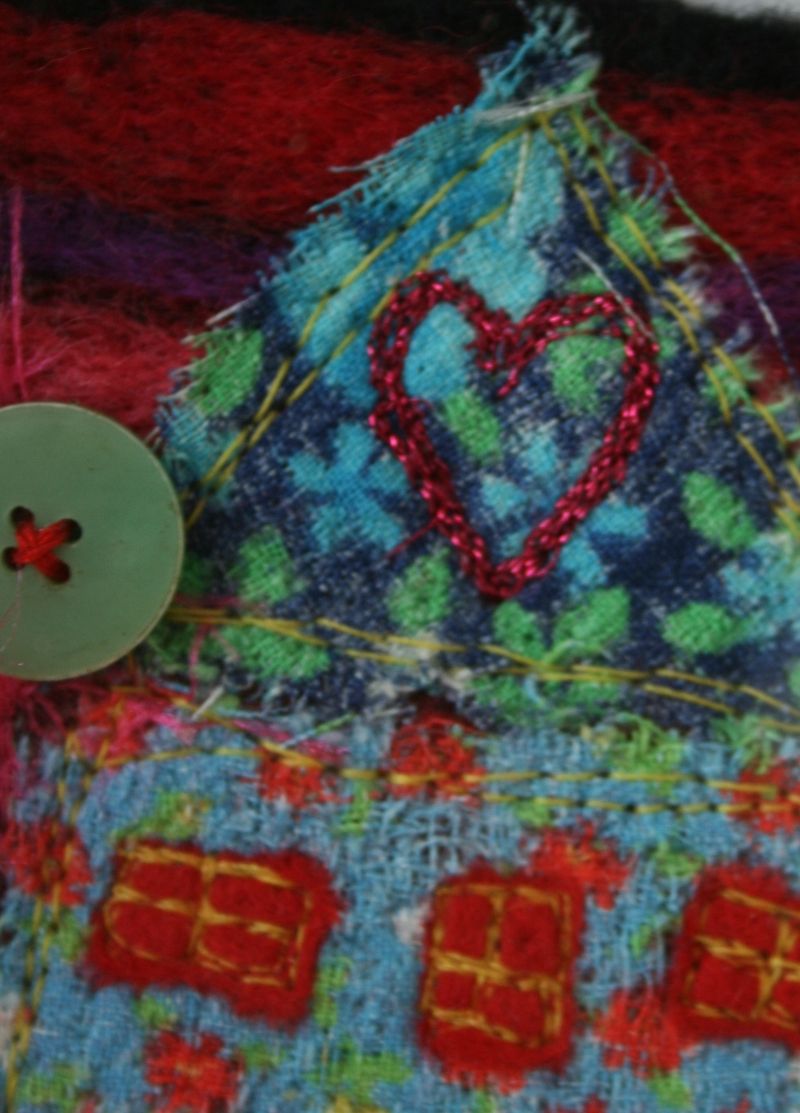 Of course, no house would be a home without a heart, or is that a bit cheesy??? Do I care? We all know it's true!
Enjoy the sun!