I have been promising to make some pink pictures for two very lovely twin girls I know, who love very girly things!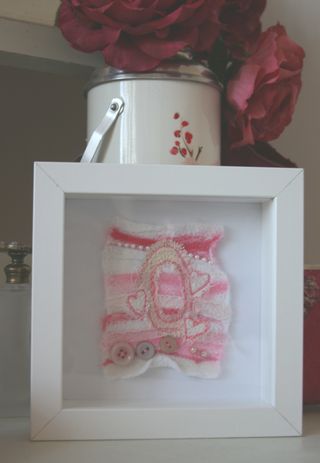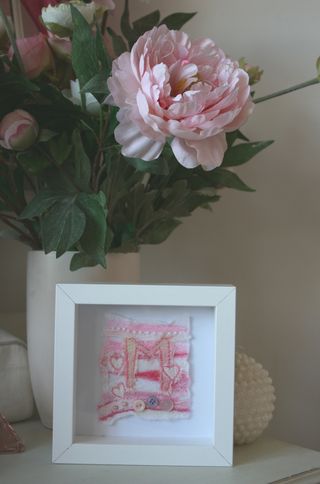 I decided to try out letters!  It's something I've been thinking about for a while, and as this is a time for developing new ideas, I need to try out as many diff as I can. I REALLY liked making these, probably because they're so pink and different to anything I would make for my boys, it made a real change.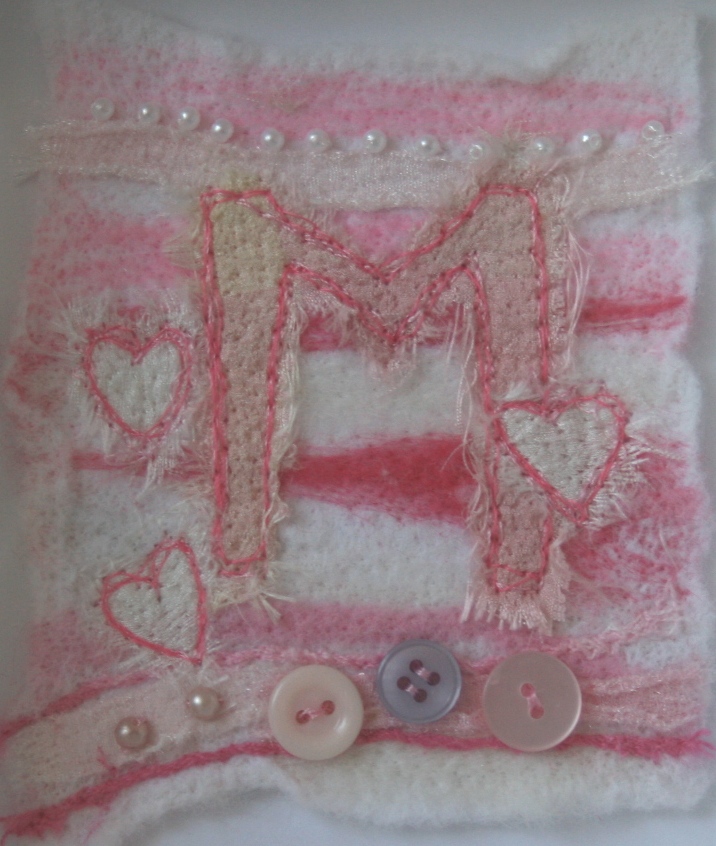 I tried to make them similar, using a range of silks and natural fibres felted onto the background.  To avoid them looking too flat I used my usual selection of buttons, and also added some tiny pearl beads.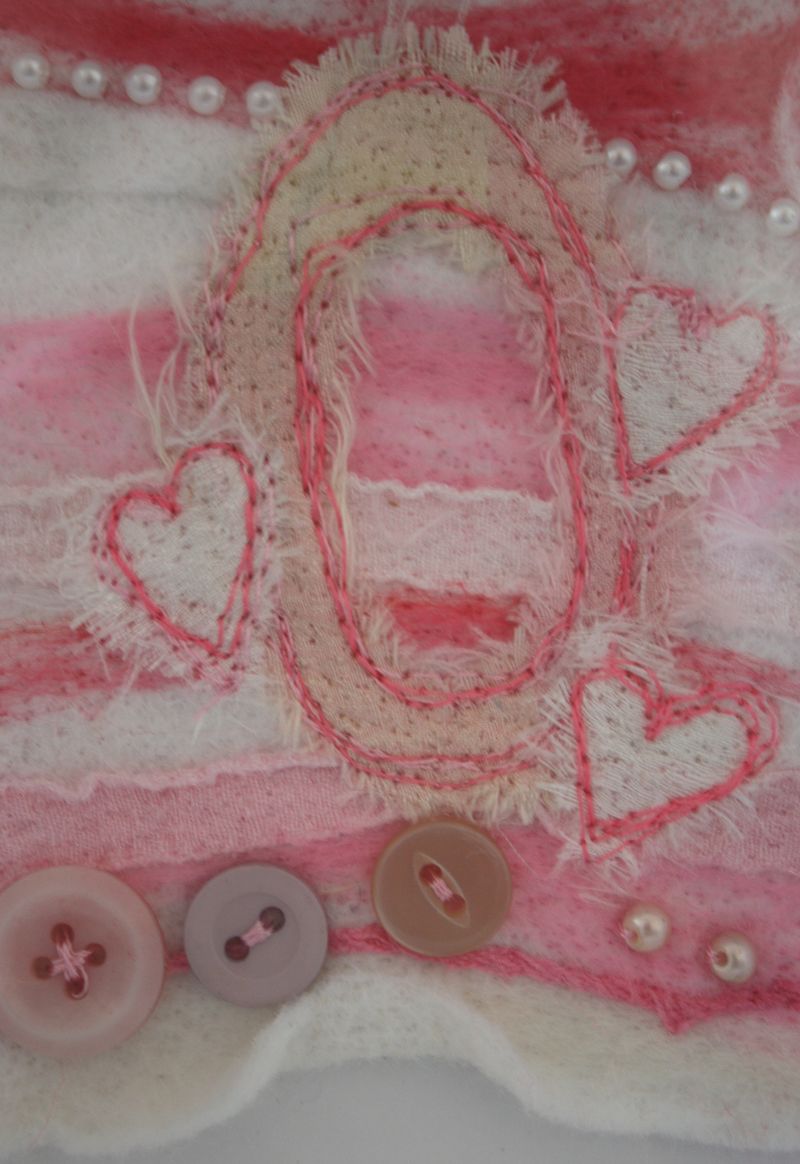 Hope they like them!!