I heard on the radio earlier this week that we are the LEAST patriotic country in the world! As a nation we celebrate lots of other days from other countries and cultures, but we don not make very much fuss about St George's day.
So I thought I'd do my little bit by making some St George's flag badges.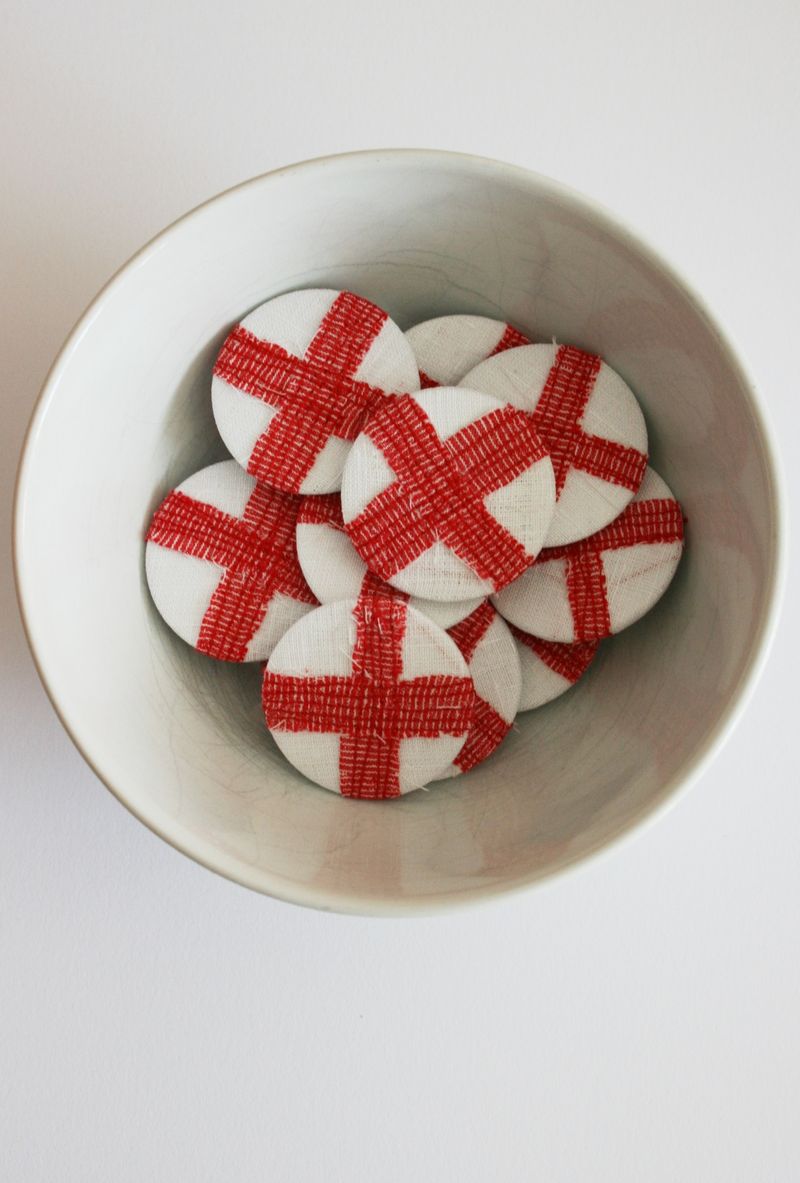 These badges are 4cm diameter, so a bit larger than the ones I've made before, but they seem right for this project.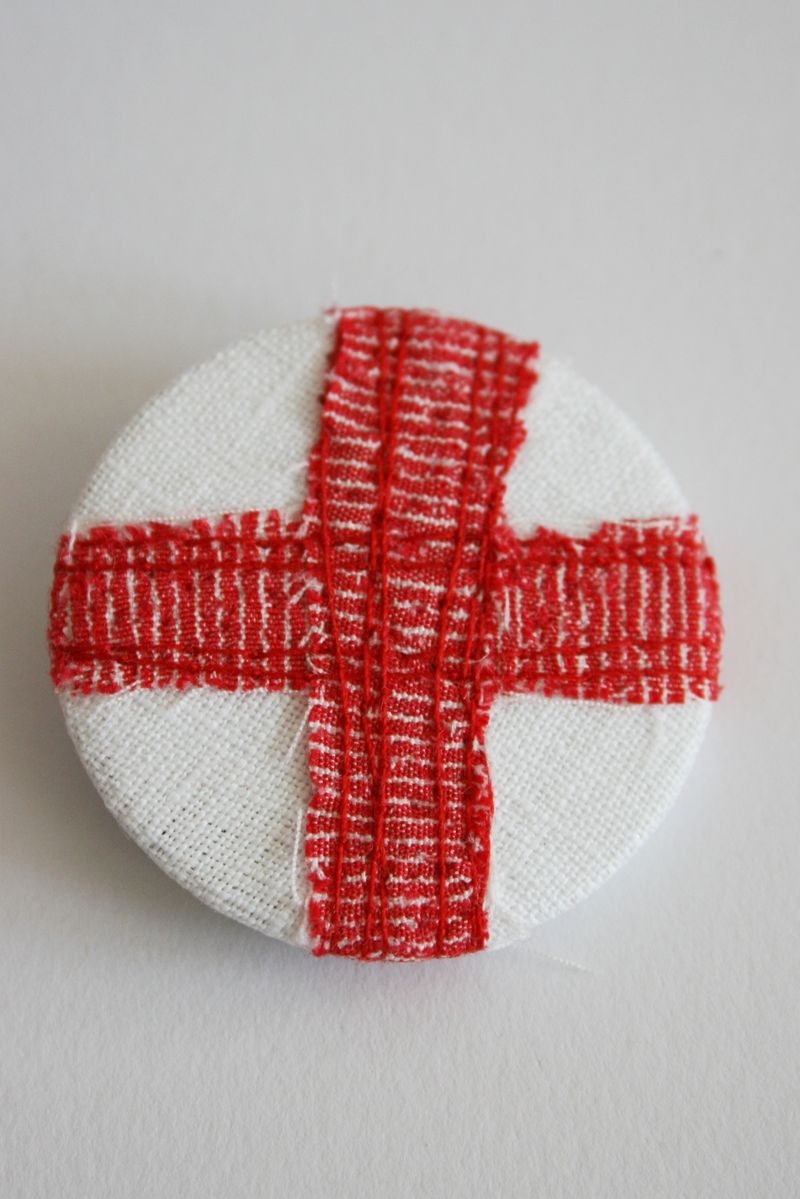 I think for me, I am always a bit worried about wearing the St George flag because of it's possible negative connotations, with it's links to certain 'political' parties and it's overuse in football.
But I will wear one of my badges tomorrow, and I'll pass them around to my family and friends too.
Happy St Georges day for tomorrow!!