Ok, so it's still in a very rough state as I'm still experimenting.  I'm one of those people who can't plan - I prefer to do, then make adaptations. So one of the adaptations I will make when I make the 'real' one is to shorten the trunk of the tree, in order to fit more room for leaves and names, as I've had to squash them all in here (there are roots at the base of the trunk but for some reason I didn't photograph them).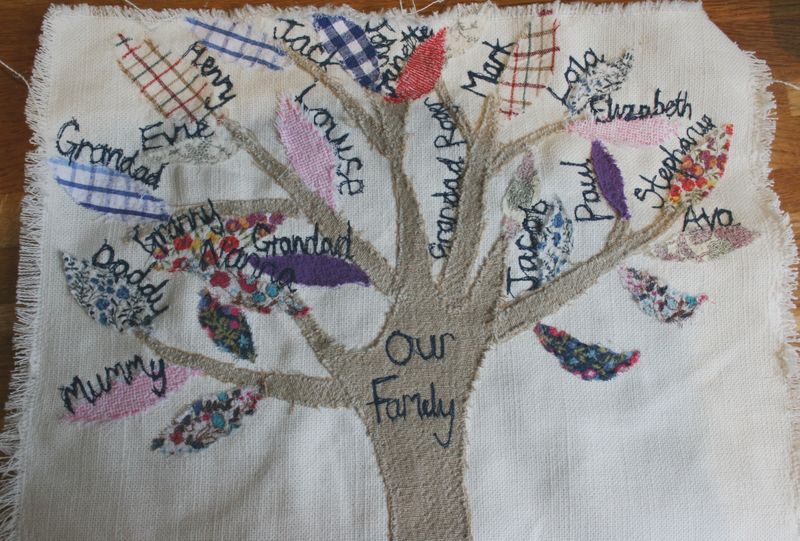 I will continue to work on this piece, as I want to embellish it with stitching, beads, sequins and buttons to see what works best!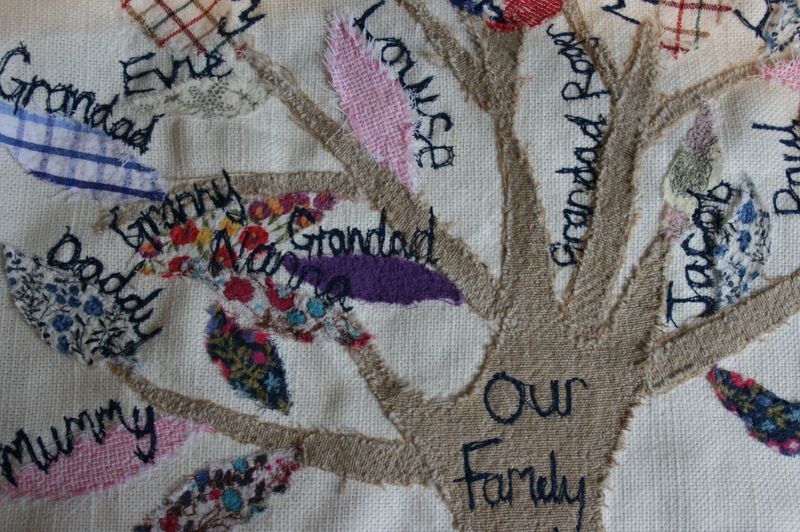 I hadn't actually planned it out, but I soon discovered that I need to for future reference.  I hadn't allowed enough room for all of the branches and leaves  needed for our family.  I also need to plan out where people will go in advance, thus to make sure I have adequate male and female fabrics / leaves.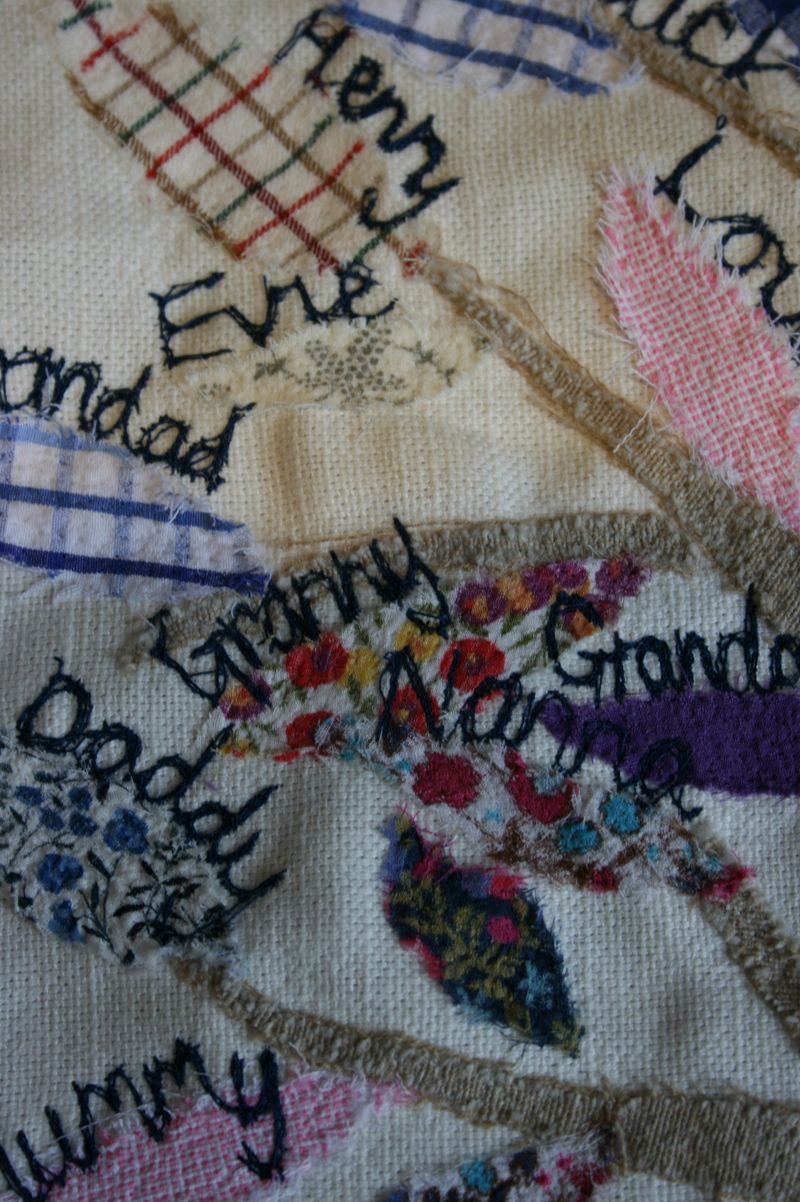 So, it's a work in progress, but I'm getting there...