I received an email last night that made me feel extremely good!
Remember the 'To have and to hold' piece? It was the first piece I sold online as 'What Katie did next...'   Here's a little reminder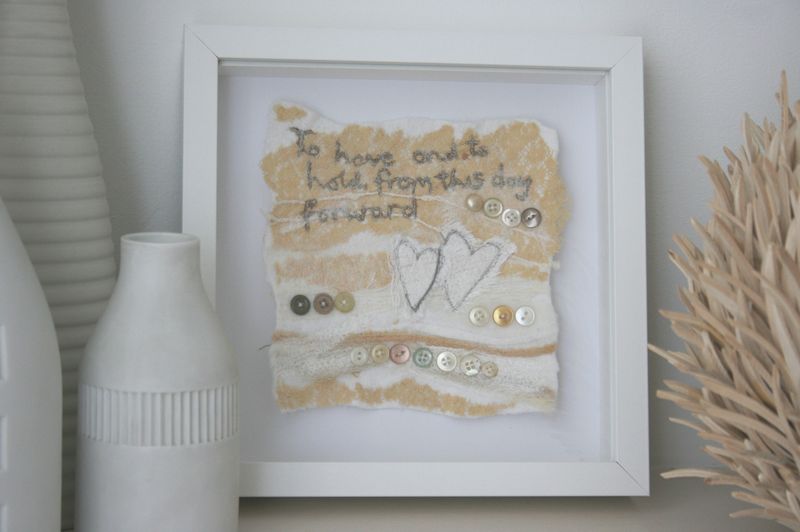 Well, I had this email Sunday (bearing in mind they were married on Saturday!)
"Dear Katie,
This weekend myself and my partner got married. Our dear friend Victoria gave us one of your amazing and wonderful frames "to have and to hold from this day forward"! and we wanted to express how much we LOVE your work. We liked it so much that on entering the house and unpacking the hire van, I got my tool box out and hammered a nail into the wall to hang it up....It takes pride of place in the main hallway for all to see.
We wanted to ask you if you would consider a commission? "
The email then specified the requirements for the commission, which all sound lovely and right up my street! As it is to be a first Anniversary gift I wrote back to suggest the use of paper, as this is the traditional gift for a first Anniversary.
"Thanks a million and thanks for your beautiful work..."
I promise I won't do a post like this everytime I get some feedback, but as it was the first, and it was so lovely, I just wanted to share it.
Wishing you all a very happy day