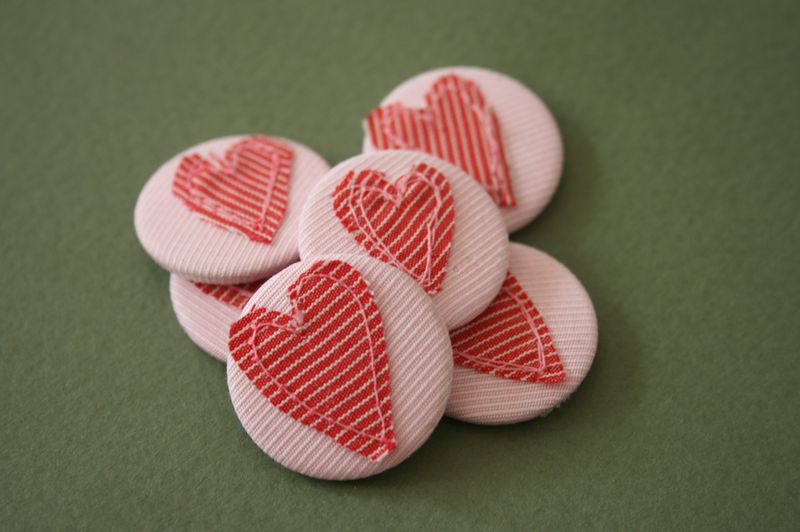 My new badge making machine is my new best friend! I love it!
It's taken a while to get the hang of making them because they are really fiddly when using fabric, especially because they are only 2.5cm in diameter.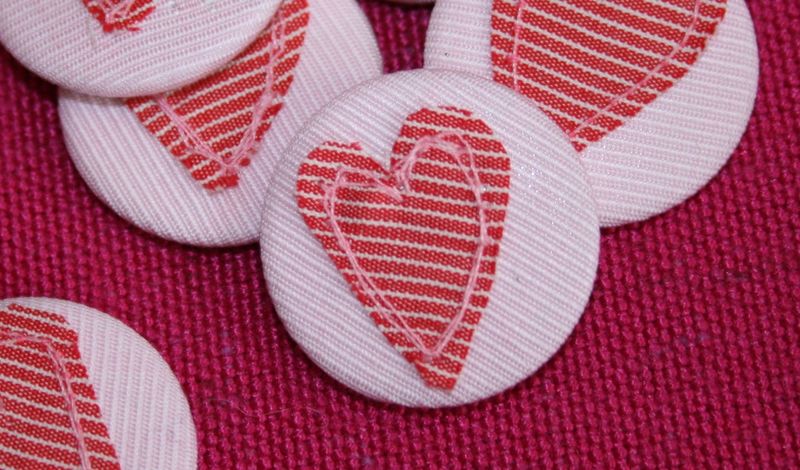 I know hearts are obvious, but I wanted to start with something that would be relatively simple to sew, and I think they look quite cute!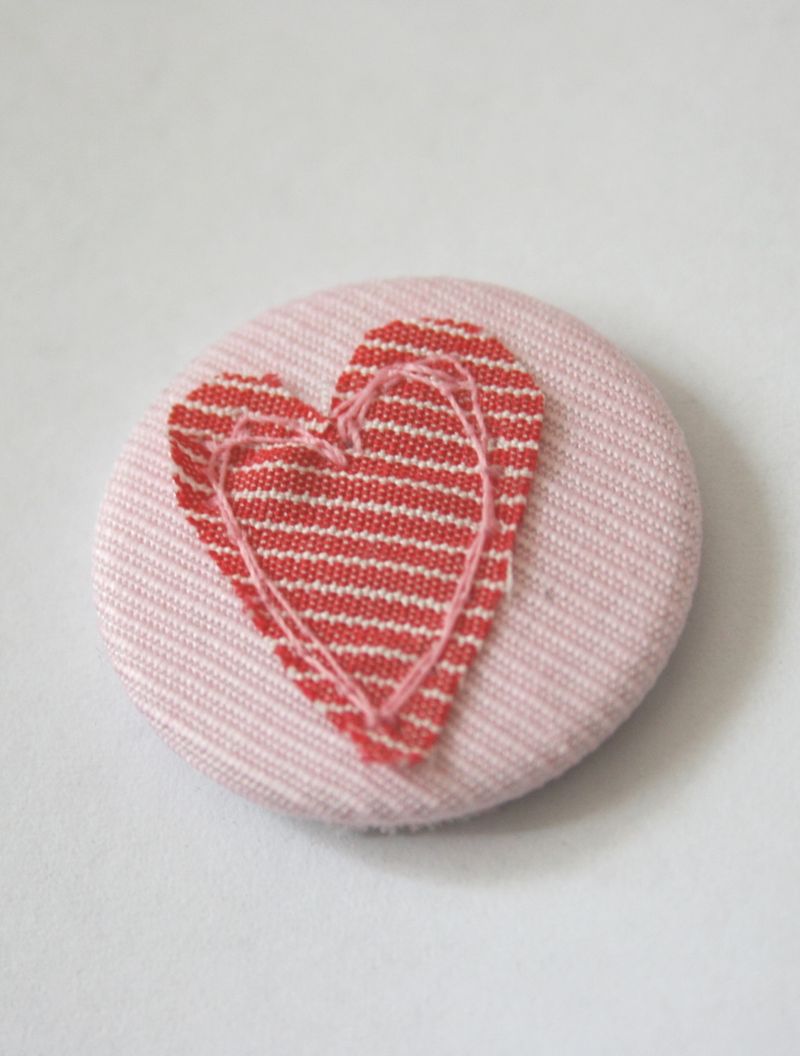 I thought these would be great if you were getting married, but didn't want to get dressed up for your Hen night.  All of the Hen's could wear a badge, and they would get to keep it as a keepsake.
This is a great way of recycling fabrics that would otherwise be thrown away because they are too small.  I've bought a badge-making machine that makes various sizes, so I will be trialling a range of things over the forthcoming weeks.