I've not updated this blog for a few days because I've had a birthday and have been a bit busy in preparing to go back to work for my 'other job'. But, I have still been making, and I'm rather pleased with the direction 'what katie did next...' is taking. There are lots of exciting things happening, I will update you when I know more!
So, here's a sneak preview of some of the new art pieces I've been producing. As I said before, due to the popularity of the 'bright trees' work, I've been adding to them.  I'd like to introduce the butterfly to you...

I think you can tell I really enjoyed making this one, (actually I really love making them all). But I loved 'drawing' with my machine for this one, the freeness of being able to make a mark with thread. I also really enjoyed picking the colours and fabrics, as they each have a particular meaning and feel.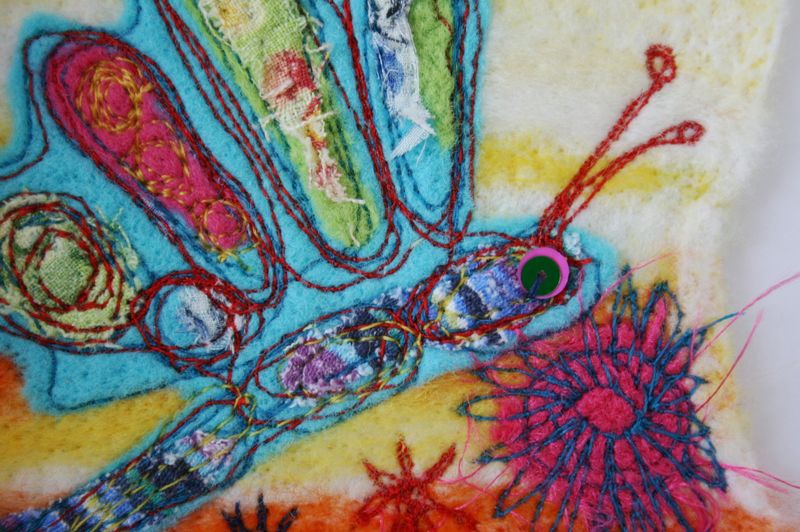 Watch out for the butterfly's friends, coming soon!
Have a great day!