Last Friday evening I was very lucky to be invited to the Private View of the Art and Design end of year exhibitions at the UCA, in Epsom. A very lovely, very talented young lady called Lauren invited me, whom I was lucky to teach a few years ago.
Laurens work was a series of latex moulds taken from areas of a building, such as radiator brackets, ceiling joists and skirting boards.

Laurens idea comes from exchanges. She feels that as she has borrowed parts of the studio, they are not hers, but they can be exchanged, and therefore she wants people to exchange something of theirs with each piece.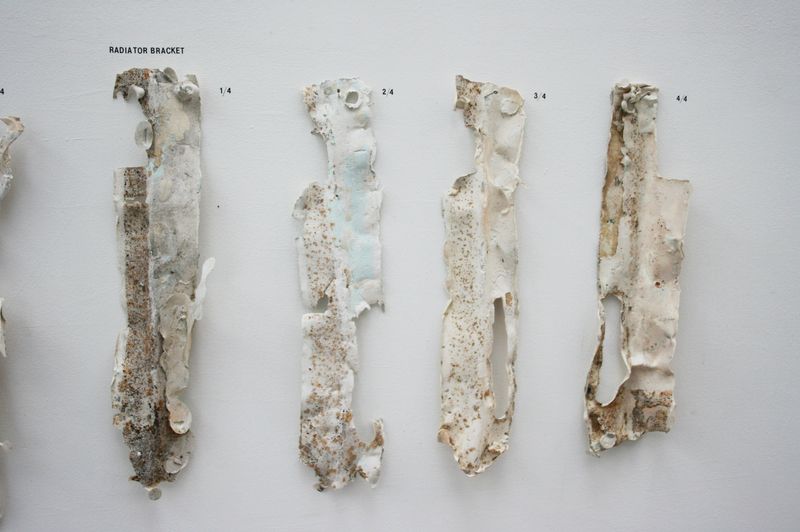 Lauren asked me to be the first person to exchange something with one of the pieces (which is now in a frame in my hallway) and I rummaged in my bag for something to exchange it with.  The problem was that I had emptied my bag earlier (unheard of) and I had very little in it! Then an idea popped into my head...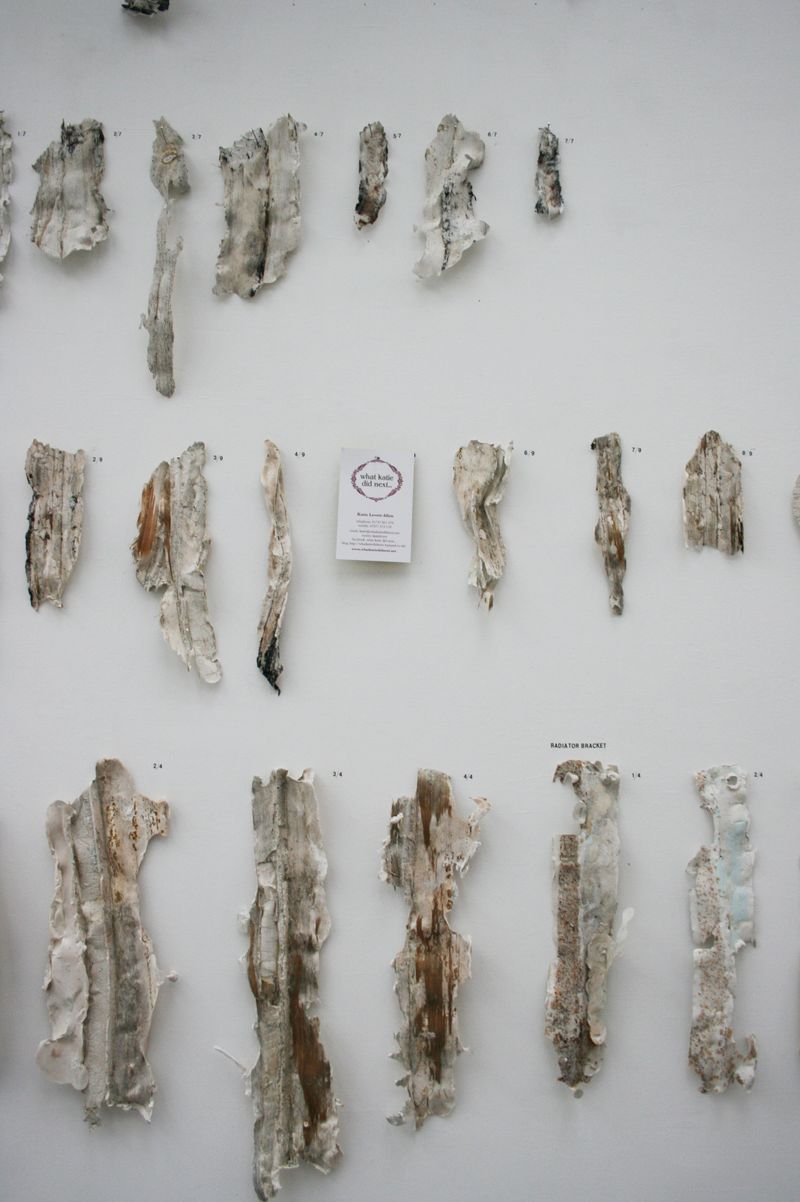 Well, what do you think? Now, that wasn't in my marketing plan...