I have been working on a lovely Christening commission; the brief was to produce a picture to go with a specific fabric, and should include the little one's name and date of birth.
This was the piece of fabric I was given, which I love because of the simplicity of the illustrations and the vibrancy of the colours. She has this fabric in her room, and this was the only remnant left.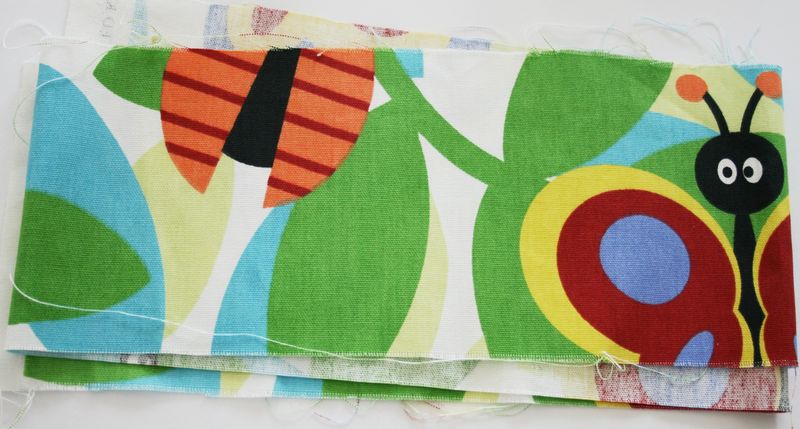 So, I needed to come up with a design that would complement the fabric, but I didn't feel that a direct copy would be right or indeed wanted.  There will be a time when the fabric etc is changed, but hopefully the picture will remain. 
So here's what I came up with...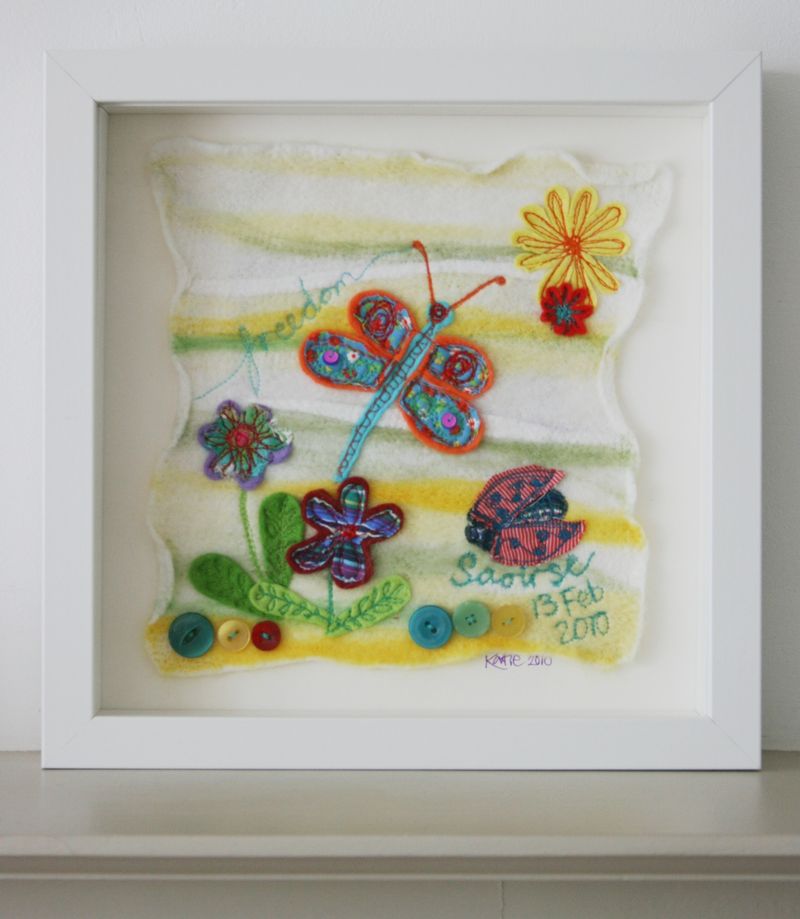 Her name is Saoirse (a beautiful Irish name, pronounced Seersha) which means 'freedom'. Her aunt (who commissioned the piece) wanted this to be included as this was an important part of the choice  when they were choosing her name.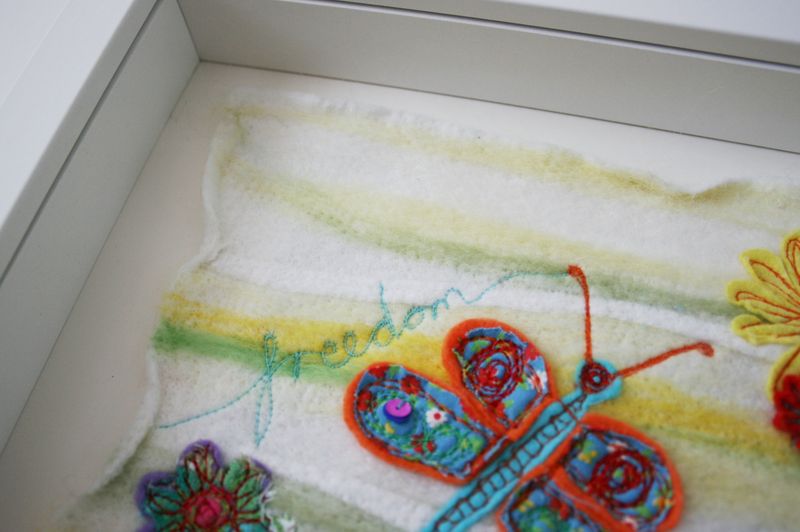 I loved the putting the little detailed elements into the picture, such as this...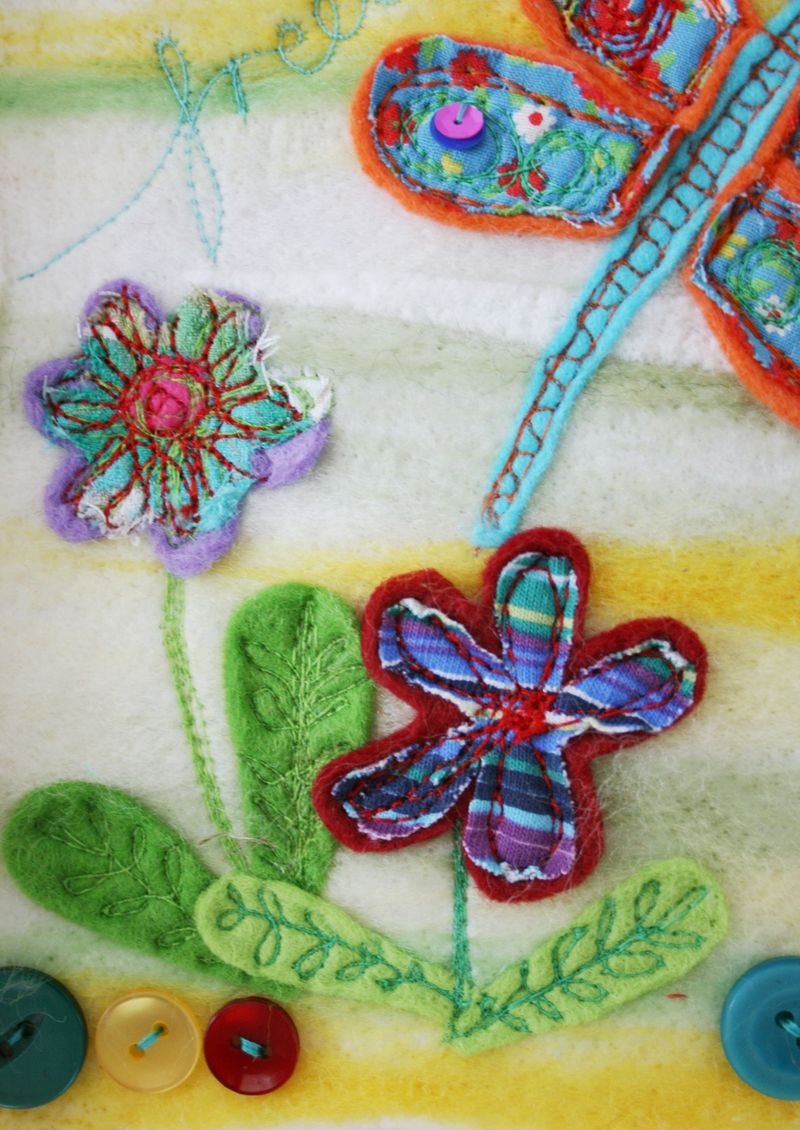 and this...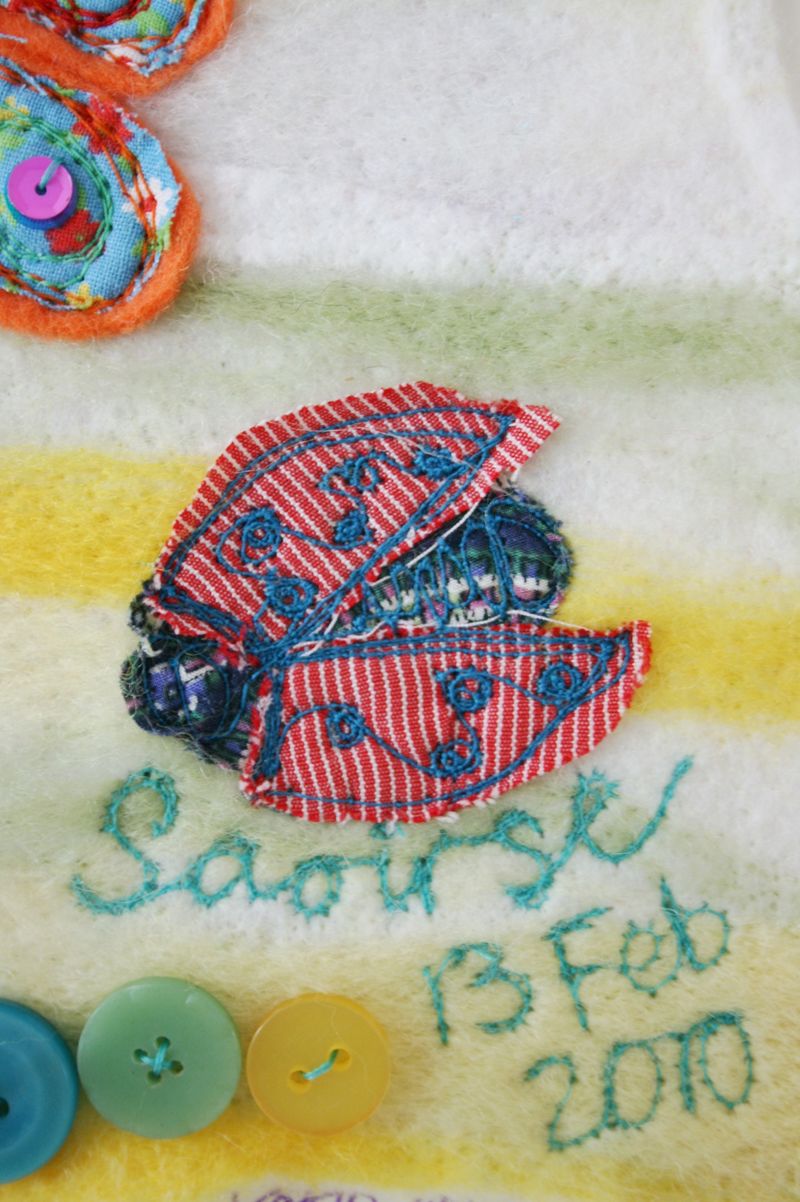 I hope Saoirse enjoys this as she grows!
Have a great day!