Well, after much planning and even more preparation, Lauren and I drove with a car FULL of goodies to set up the craft show on Saturday. A beautiful day, the sun was very hot, so we stocked up on water to keep us hydrated. We drove through some beautiful countryside, and dreamed of owning some of the beautiful houses we passed.
We pulled up in Newdigate Cricket ground, a lovely setting, and found the craft marquee. It was somewhat smaller than the organiser had planned, and was already full with stalls, so she found us a gazebo all of our own. This worked out very well for us, and luckily we were next to a fantastic stall called 'Ruby and Betty's Attic' (they can be found on Not on the High Street).
Meet the lovely Lauren, my wonderful assistant, whom helped me tremedously throughout the day: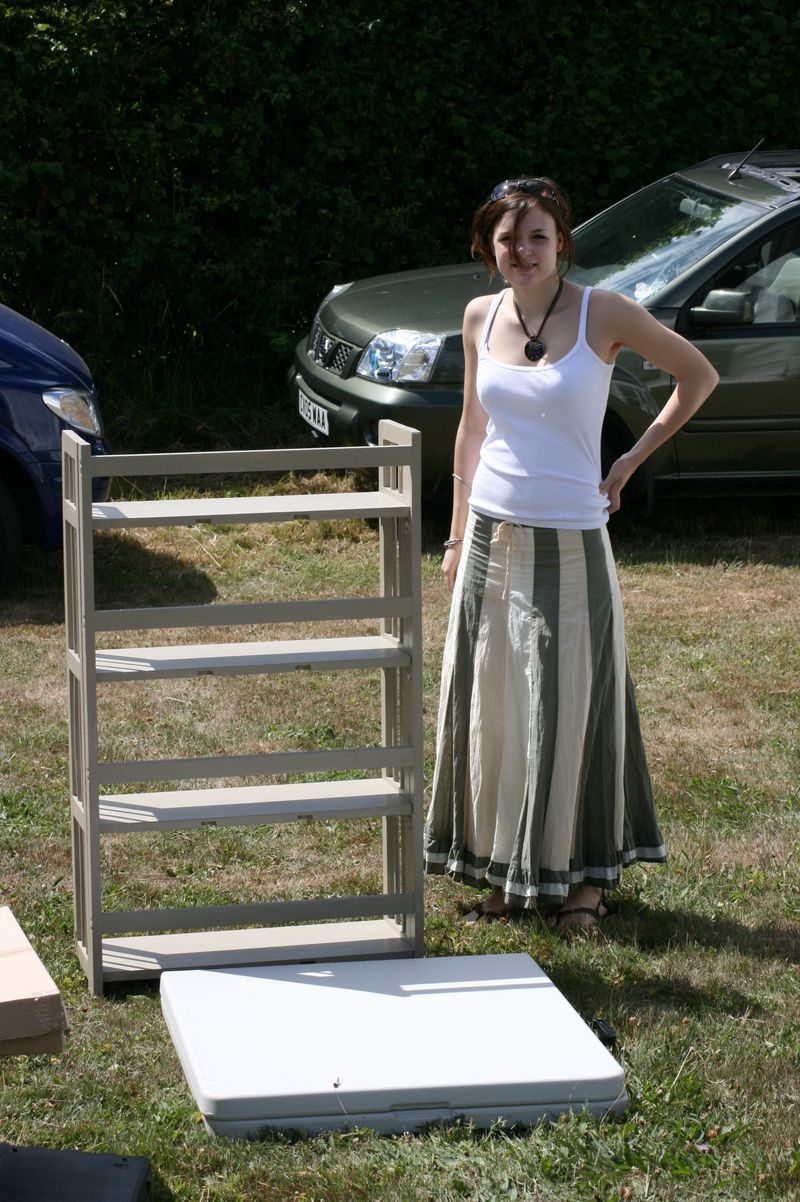 So that was how we started, and less than an hour later, this was how it all looked...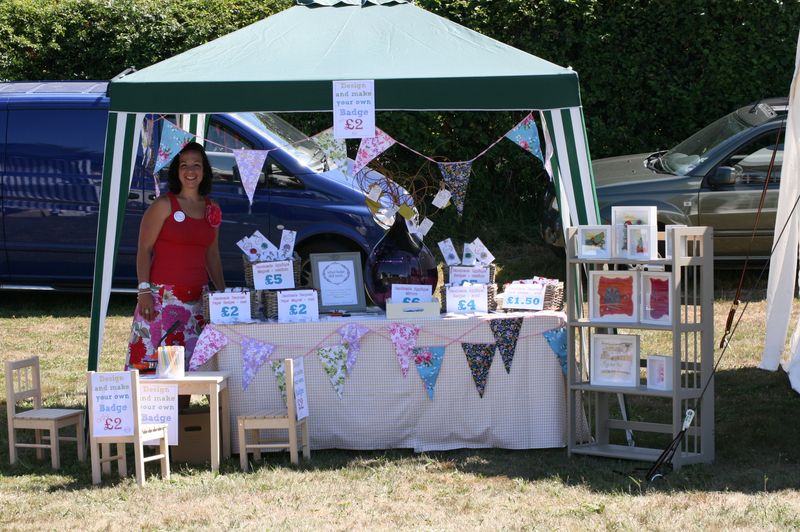 It's a shame we didn't have a back panel to the gazebo, but that's something to think about if I decide to buy one for future craft stalls.
People were very lovely in their compliments about all of my work, and we had lots of interest in the pictures too;
The little ones seemed to really enjoy making their badges, in fact this was extremely popular and I'm really glad I thought to do this! The great thing is it attracted the children, and their parents were able to browse whilst they were drawing!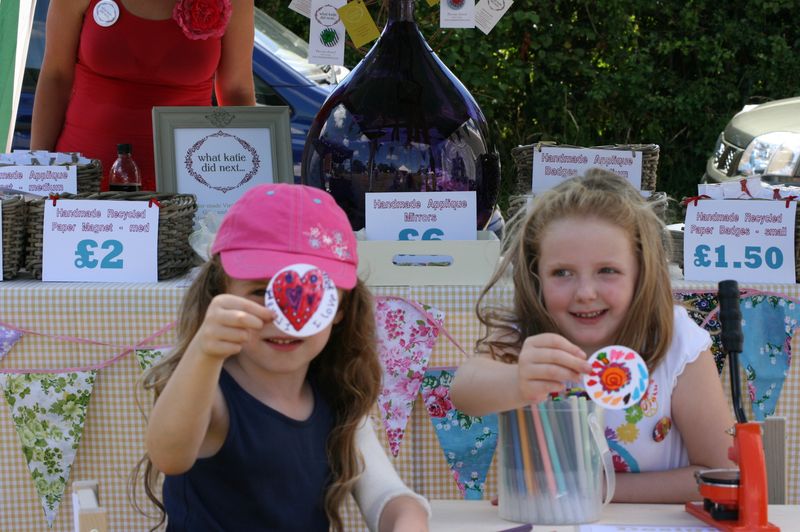 I'm really pleased with how the vase with the willow turned out, it was well worth having the willow soaking in our bath for two days, then bending them into shape! (Although I'm sure my husband and son's thought I was barking mad!) They displayed my business cards really well, and added a bit of height to the stand.
I took my pictures along to show what I can do, but due to it being a village fete I knew not to expect to sell any. They did however attract a great deal of interest, so I am extremely glad I did, and I was able to give out many of the postcards I had made with photographs of a range of them. I put them on the bargain shelves I bought for £1 off ebay, (however, was very stung with the £20 postage!) I then fastidiously sanded, primed and painted them. They're great because they're folding shelves, so fit in the back of my car no problem!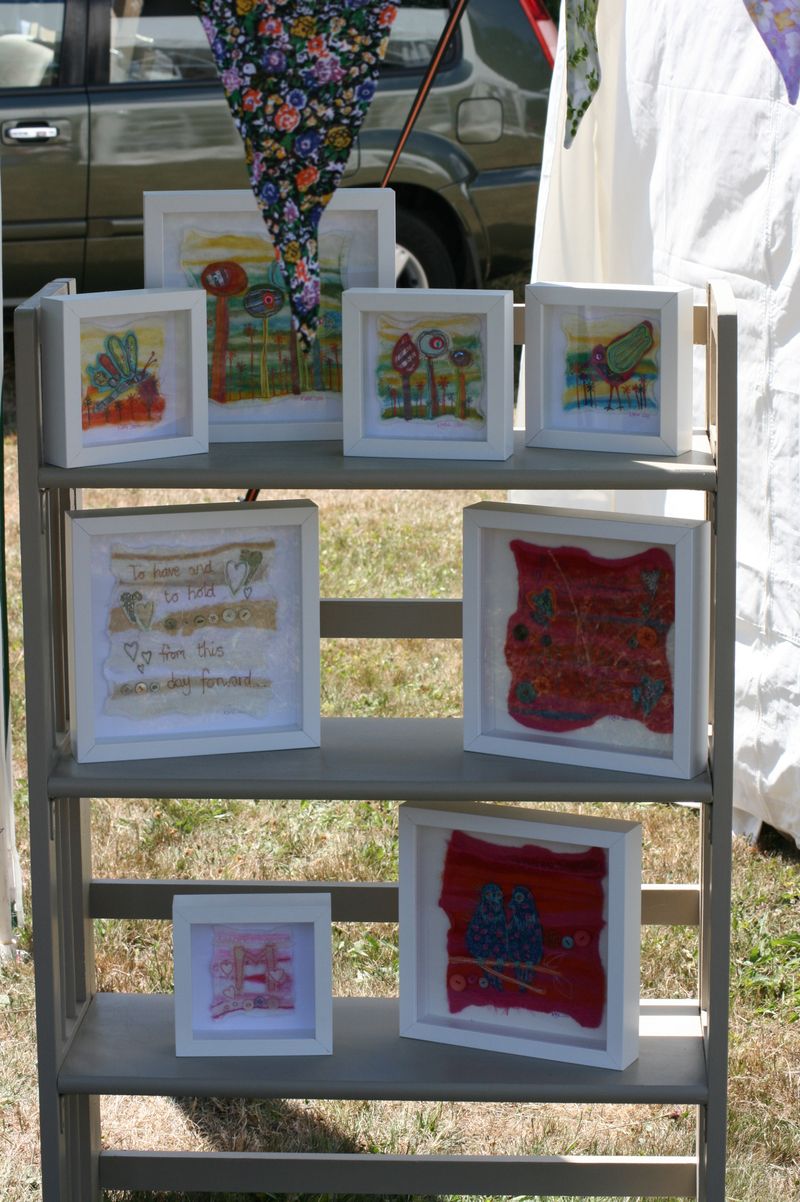 And to the table; well, I had lots of fun planning and making things for this, however, I have thought of a few things I could do to improve for next time.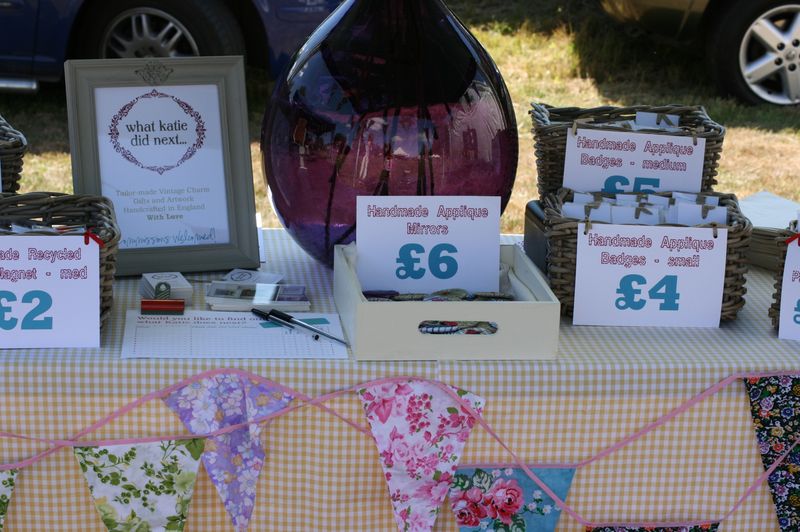 I really enjoyed the day, I thought I wouldn't like being face to face with'the public' and talking about my work, but in fact, I can't wait to do another!
Have a great day!