Those of you who follow this blog will know I had a lovely big order of badges from Flourish, and through doing that it really made me think about the backing of the badges I make for What Katie did next... and I realised I have been missing a trick!
So, after many hours spent on Adobe Illustrator,designing and printing, making sure I use Brand colours and fonts, I have come up with a whole new range.
 So, would you like a little glimpse of a couple that I'm sending out tomorrow?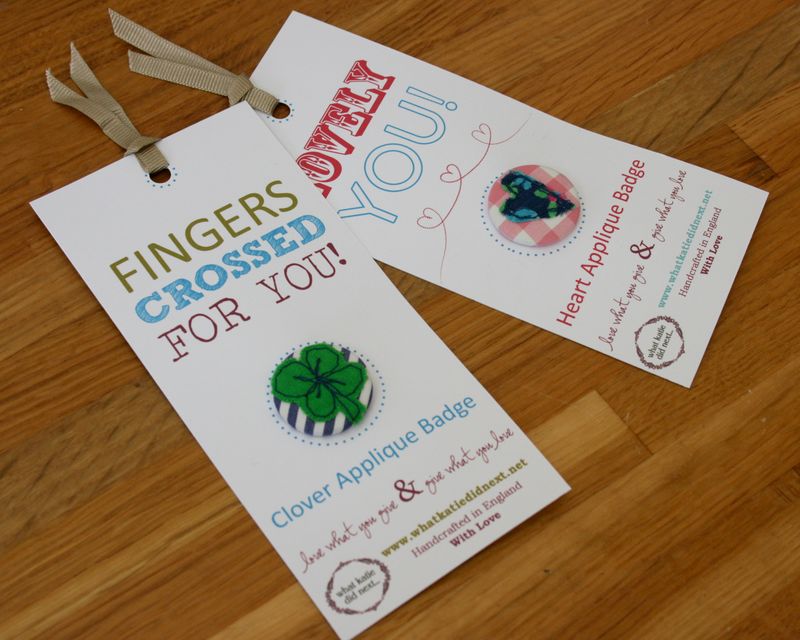 I'd love to know your opinions!
Have a great day!