See how I made these Good Luck - Four Leaf Clover badges, below:
I've sussed it!  Actually, I make that sound like there's an enormous amount of skill involved, but really it's all about patience.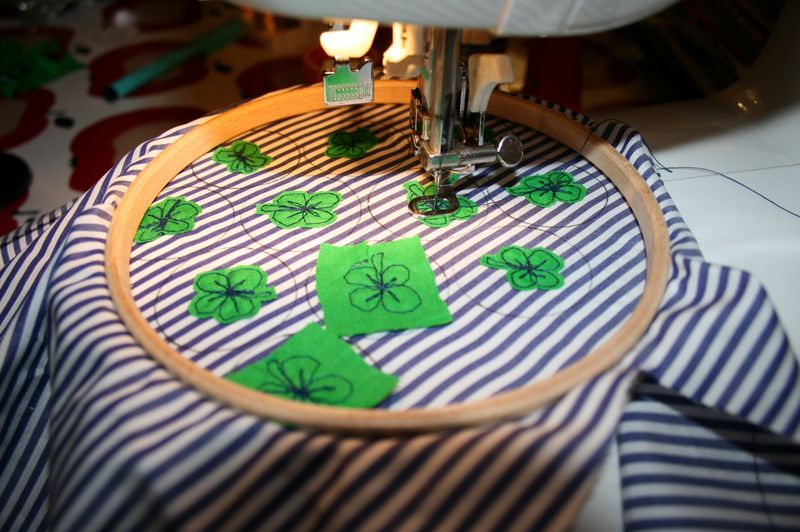 I've  found that if I applique the designs first, although it's still fiddly, it's much less so!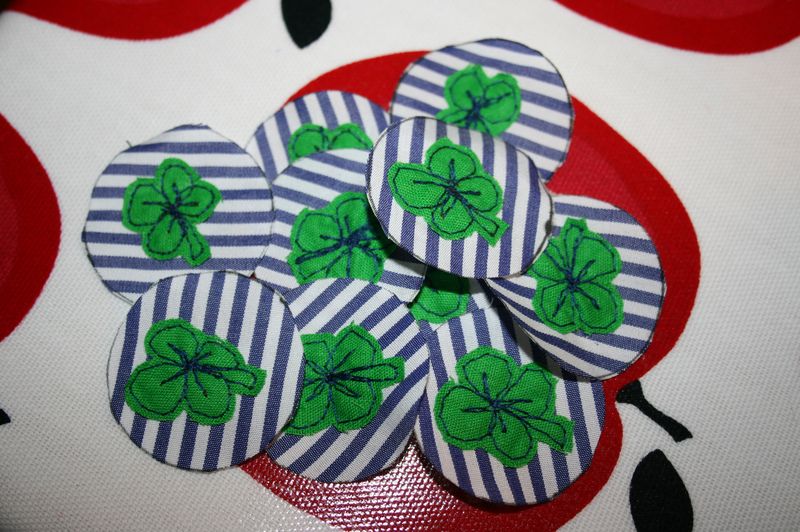 Then cut them out, and trim around the appliques.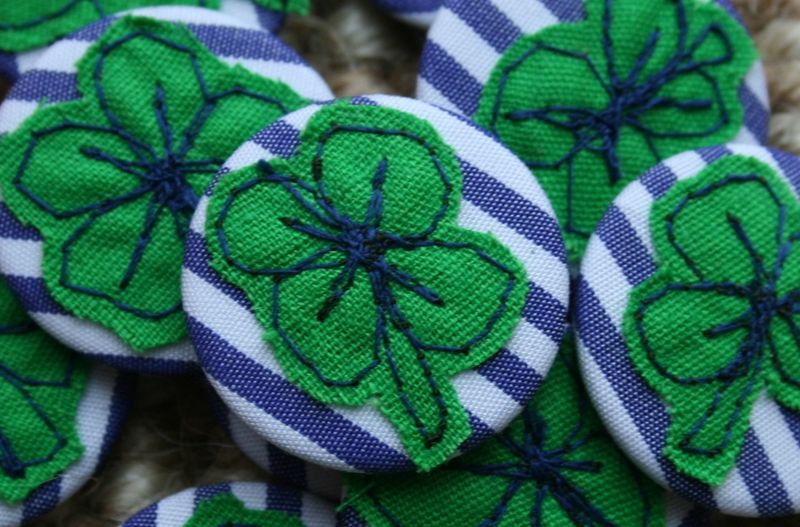 Hey presto! Make them into badges (using a badge machine)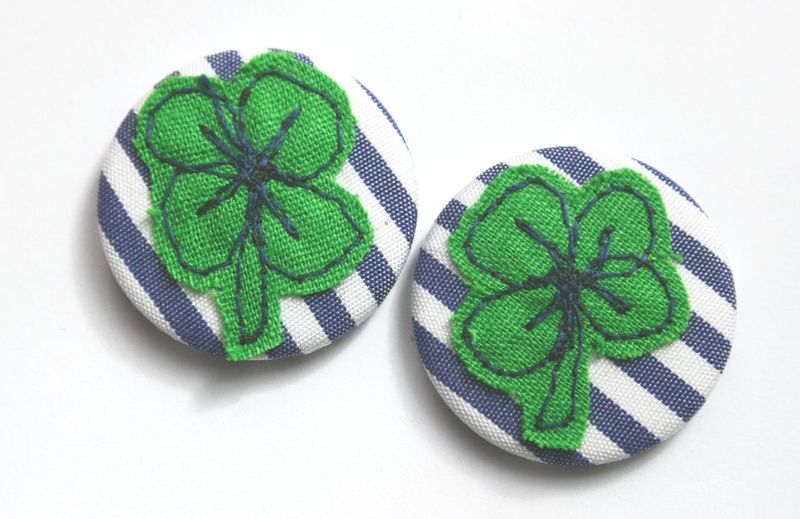 I'm giving one of these to a very special friend who starts her new job on Monday, although she won't need good luck because she'll be fabulous!