Happy Monday to everyone!
A few weeks ago I happened to be at a Jumble sale, helping out. At the end there were literally hundreds of books, all going 'somewhere'm, no one was sure where.  I came across a couple of books full of old stamps. Anyone who follows this blog may have cottoned on to the fact I collect 'things', MANY 'things'.
The stamps have been sitting in my house for a while, I wasn't sure what to do with them. Some of them are so beautiful, I particularly like the ones that have the franking mark across them. Then I got to thinking... wouldn't they make lovely badges! So guess what I've been doing this weekend?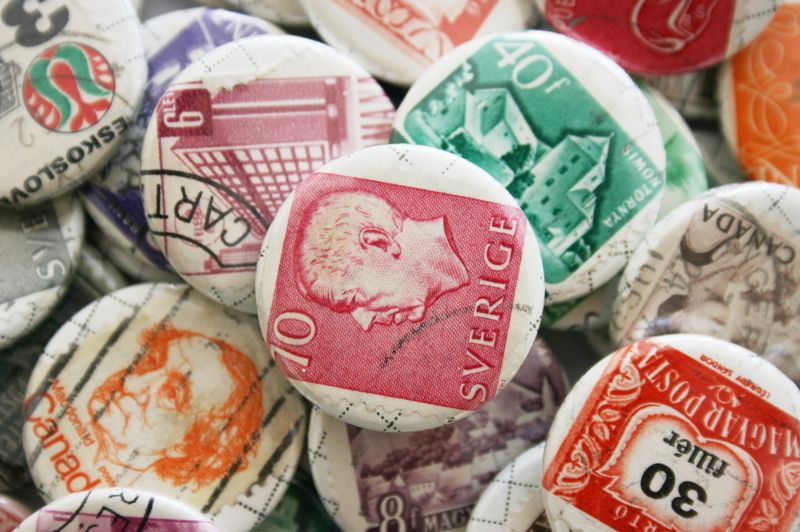 My eldest is most upset because he wanted to 'use' them to make 'something' (no idea who he takes after!)
I got quite carried away, can you tell?...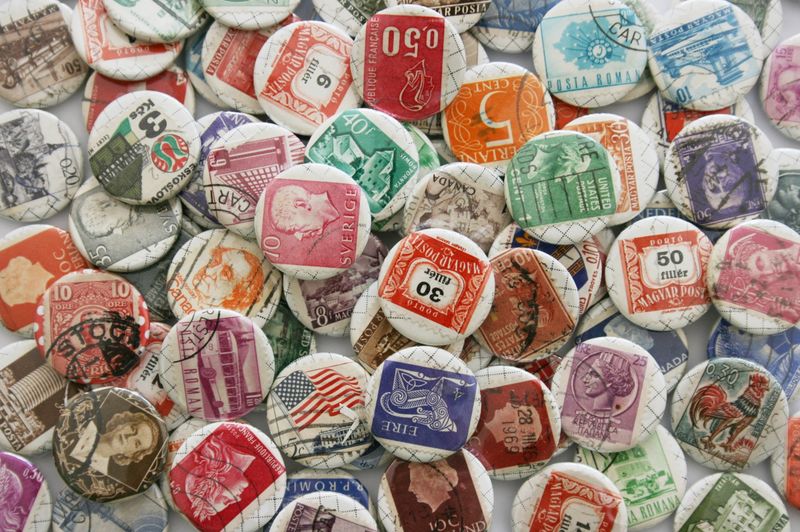 And, I still have lots left! 
Have a great day!