Firstly, I would like to start off with a great big Thank You to all the people who follow this blog, it has become apparent to me over the last few weeks how many people pop-on to see how What Katie did next... is doing - Great news!
I've been working on a range of badges and mirrors using gorgeous fabrics from Liberty's. I'm very happy with the badge packaging, so I have been spending a little time trying to source packaging for the mirrors.
I have come up with a few ideas, and I would really value your opinions on this as I have a really big craft fair coming up and I need to make sure I have enough of the most popular.
Option 1:
This is the one that is most like the packaging for the badges, however, is quite time consuming as I need to design, print and package, but fairly inexpensive. It has more details on the back, including the website.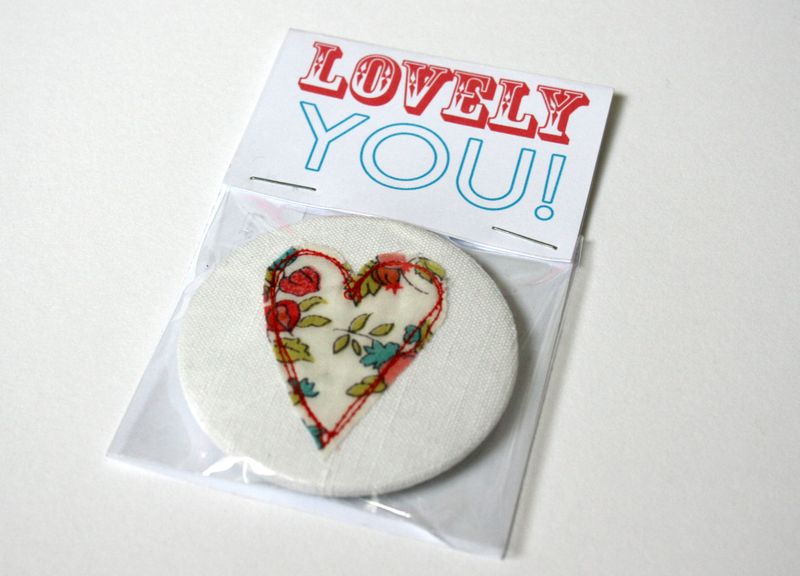 Option 2:
This is an easy option as I can place a sticker on the back, and the mirrors fit quite tightly into these, so I think they would be very well protected. This option is fairly inexpensive.
Option 3:
This is another easy option as I can place a business card inside, however it is more expensive, but I think I would be able to absorb the cost in the price, but is it worth it?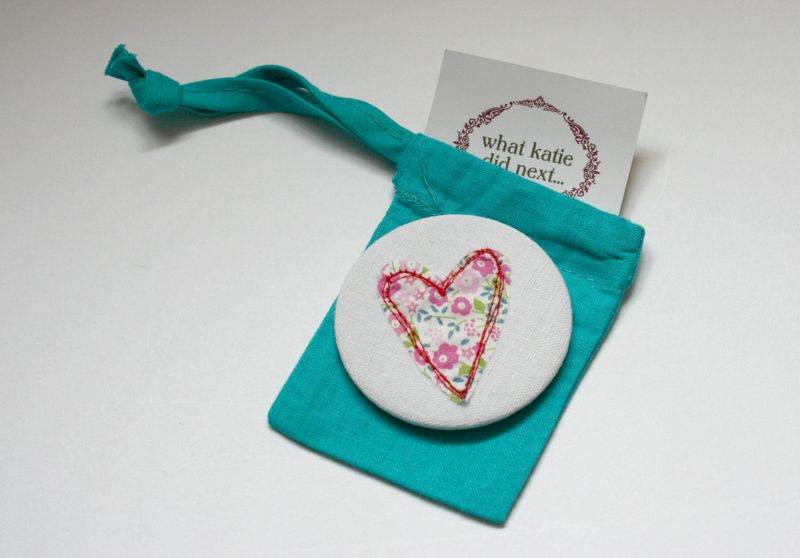 Option 4:
This is another easy one for me, as I can simply place a business card inside. It is more expensive, and I would need to charge £1 to cover the box and the extra postage, so, would you pay the extra?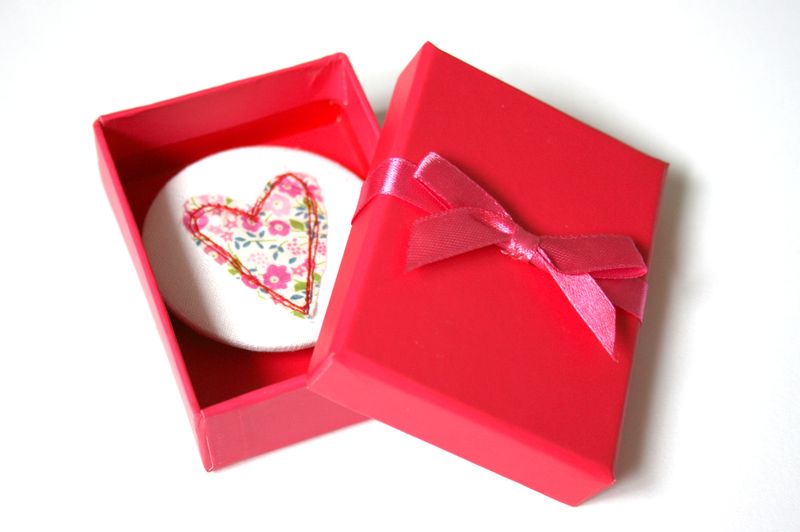 If you can imagine yourself as the purchaser and if you received it as a gift, which would be your fabourite/s? It's really easy to comment on the blog (follow the instructions below) or you can email me or send a message through Facebook "what katie did next..." or Twitter "KatieLevett"!
T