I have been working on another lovely commission that I wanted to share;
The brief was to make a picture for a couple who have just had their second baby, a lovely little girl called Emily Rose (beautiful name isn't it?).
I was asked to use 'spicy pinks', use a quote about families and... include a picture of a gecko!! All is revealed below.
Once the quote was found and agreed on, I was able to start. I love making the felted backgrounds, it's at this point that the colour scheme is really decided upon.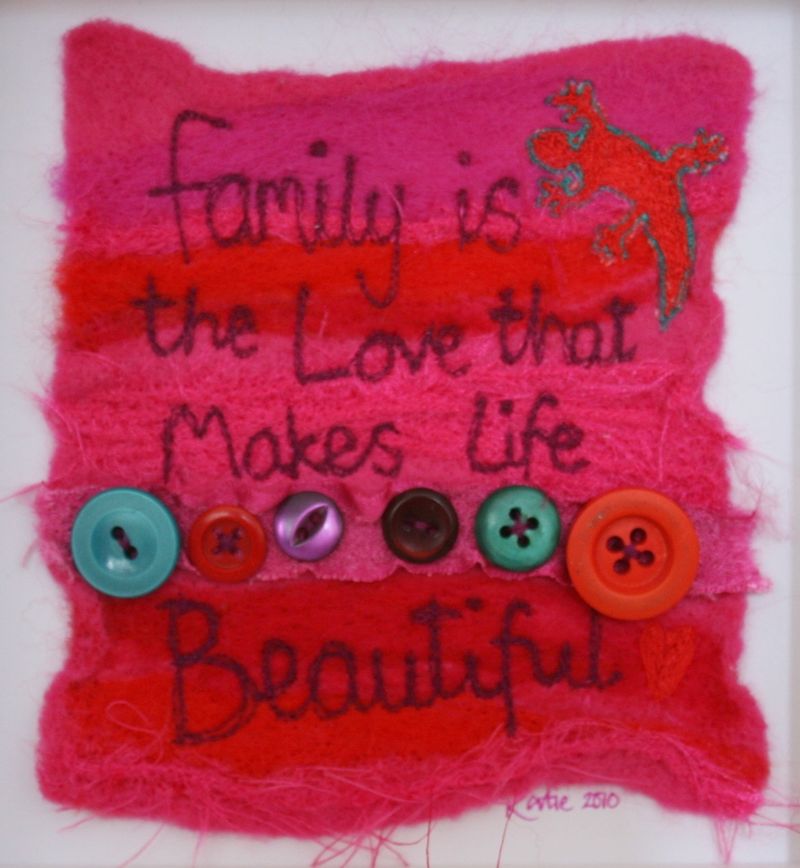 The recipient family have a gecko that disappeared for a year (I think the eldest child may have had something to do with this), but they have just found him again! he was spotted when his head was seen poking out from below the fridge! So their family really is complete.
The gecko was actually very fiddly to embroider; when researching them I found that the front paws only have four 'fingers', whereas the back have five. Very difficult to do on a sewing machine when it's so small!
I thought it was a lovely quote, hhmmmm I think I may well be using it again in the future! It's so true isn't it?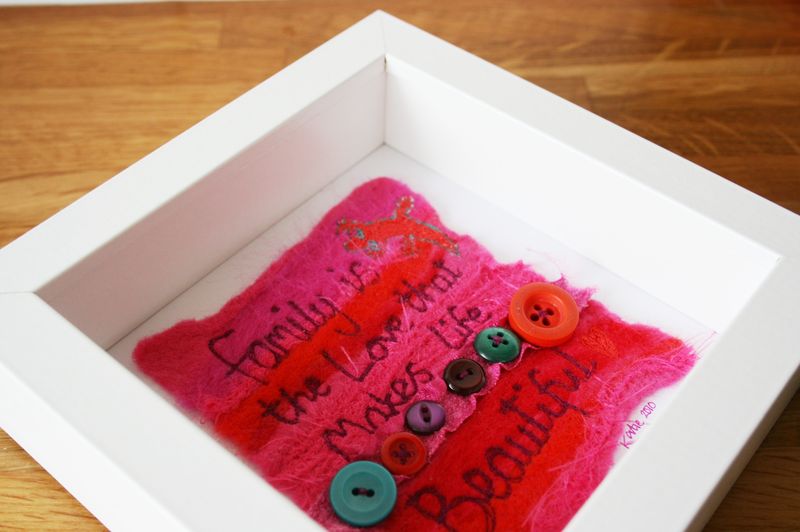 And, it's so nice to make something a little bit different!
Have a great day!