Have I already said how much I love making personalised gifts? I love the fact that when someone commissions me it's because they want to give a gift that is so personal to the recipient/s, something they can treasure forever.
A recent commission was for a Wedding gift, based on part of the reading from the Wedding ceremony, an extract from the bible, Mark 10:8.
 "So they are no longer two but one"
I was given two pieces of fabric to incorporate, a warm, cream silk taffeta that was used to make the Groom's accessories, and a beautiful fluid turquoise fabric with a golden sheen, used to make the bridesmaid dresses.  I was asked to include the names of the Bride and Groom, and the date of their Wedding.
So this is what I came up with...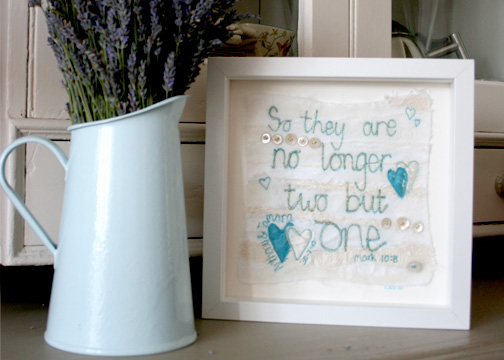 There was a gorgeous sheen in the blue fabric that had a golden tint, so I included some gold thread in the writing and to sew on the buttons to tie it all together...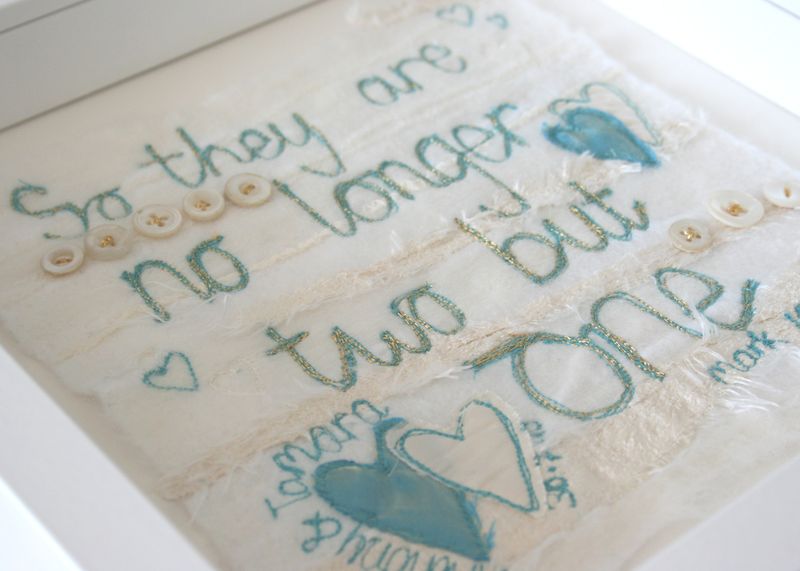 and I made sure the buttons were a delicate Ivory to match the gorgeous silk fabric.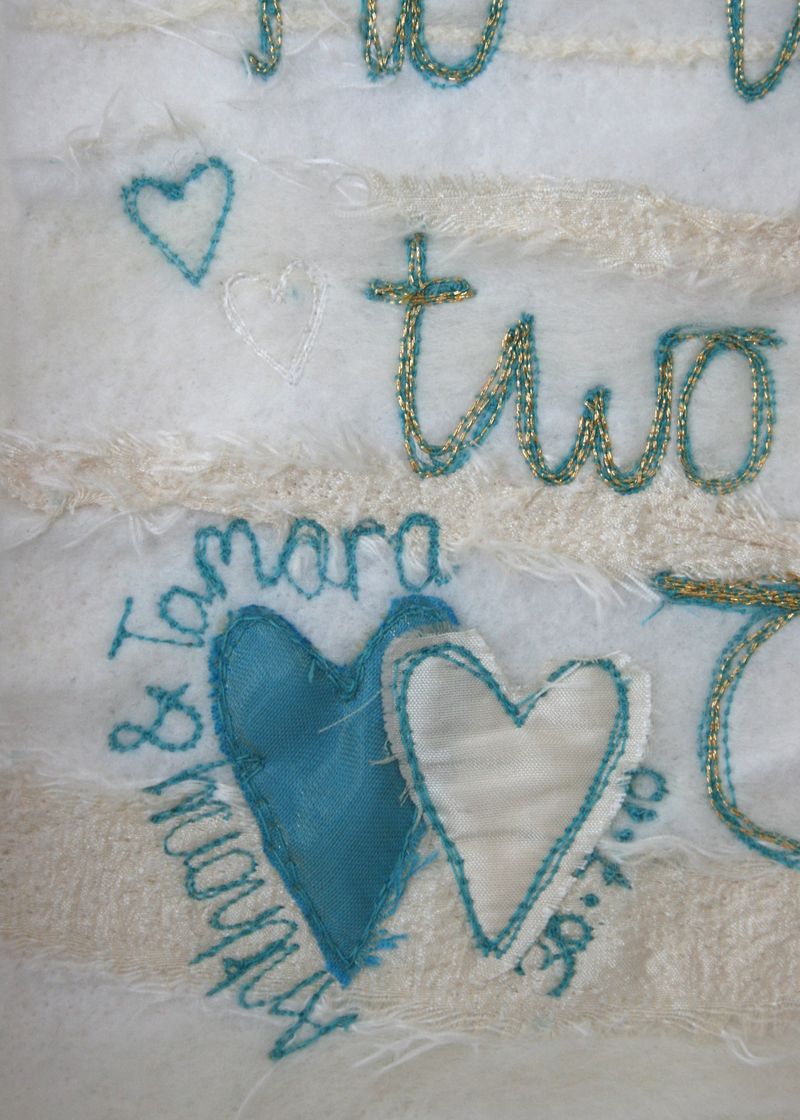 Something old, something new, something borrowed, something blue... well it's hit three out of four!
And, I managed to make a couple of little extra's for the Bride and each of the mothers with the extra fabric, so they have a little something to remind them of the special day...
Have a great day!